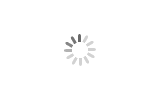 Tubular Battery Plate PDC Machine
Brand BETTER
Product origin CHINA
The PDC machine applies to the tubular plate manufacturing.
Tubular Battery Plate PDC Machine
Main Technical Parameters:
1. Production capacity:
2V15 spines, big panel, ≥2pcs/min;
2V19 spines, big panel, ≥2pcs/min;
Electric vehicle battery, double panels, ≥2 double panels /min
2. Maximum length of big panel is 420mm; maximum length of electric vehicle type is 320mm.
3. The spine diameter shall be determined according to the spine length. If the spine is shorter the diameter might be smaller; in general, 430mm long spine shall have the diameter ≥3mm; spine for Electric vehicle battery is ≥2mm.
4. Die casting alloy range is wide, can use lead antimony alloy, can also use lead calcium alloy, generally low antimony alloy is easier to form.
5. The PDC adopts hydraulic system. Electrical control adopts semi-automatic/manual control, and the equipment is equipped with reliable safety protection switch to ensure the safety of operators.
6. The electrical system adopts PLC control system, and the equipment is operated with human machine interface.
7. Automatic control is adopted for heating of lead pot and mold. Mold and hydraulic system is equipped with cooling system.
8. The mold is made of special mold steel.
9. The PDC lead pot is equipped with dust collecting cover; the user just needs to connect it with the ventilation pipe.
10. The PDC is equipped with shearing machine for different dimension of the grid. The same series only need to adjust the cutting tool and then it can cut different grid, different series need to change the cutting tool.
11. The total power of the equipment is 45kw.
12. Equipment dimension: 4100x1000x1500mm.
13. The PDC machine is equipped with 1pc mold, 1pc shearing machine, 1pc mold lifter.
Requirements: the user shall prepare 380V power supply, pneumatic pipeline, cooling water pipeline and dust removal pipeline to the equipment. In order to save production cost, the cooling water can be cooled by self-provided tank.
In addition, demoulding agent is required during production, and the demoulding agent used for one week is sent with the machine.
Outline drawing: horizontal concrete cement floor is required for installation. The device outline is as follows: