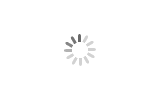 Lead ingot cold cutting machine
Brand BETTER
Product origin CHINA
The Lead ingot cold cutting machine applies to manufactuing the lead ball buy cold cutting method.
Lead ingot cold cutting machine
Lead ingot Cold cutting machine technical data
In lead-acid battery industry, before lead powder is manufactured, the raw material lead ingot must be made into lead grain at first. Traditionally lead is mostly molten in casting grain or cutting grain. Then the grain is made into lead powder in the ball mill machine.
According to the process above, has developed this automatic production equipment for lead ingot cold pelletizing, revolutionized the traditional process of molten lead casting grain, and implemented automated production of cold lead grain. The whole equipment is controlled by PLC. This solves not only some problems (high pollution, high energy etc.) from traditional process, but also provides advantages (clean environmental protection, energy saving, efficient production etc.) for lead-acid battery industry.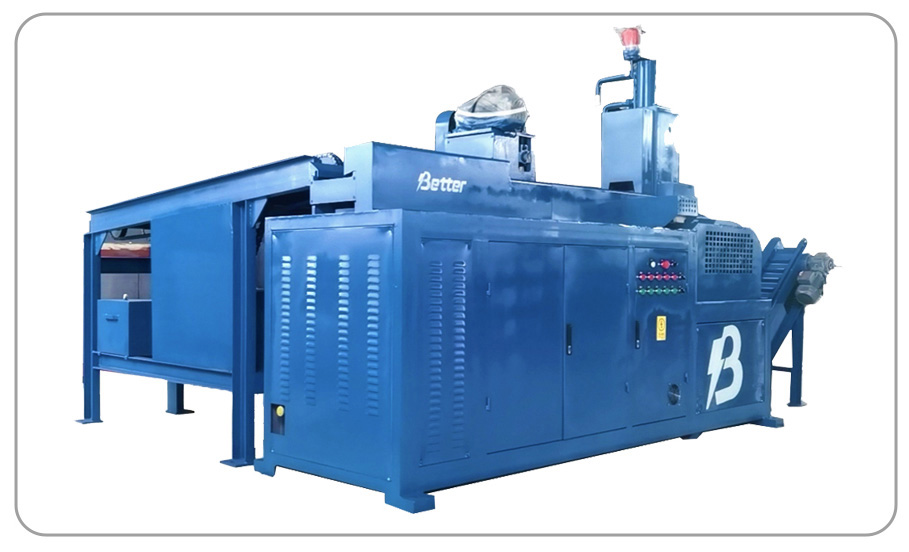 This equipment is mainly composed of the following units
◆ mechanical part,
◆ electric control system
◆ hydraulic system
◆ pneumatic system
◆ photovoltaic system
and realizes organic technology integration of PLC control, stepping control, pneumatic proportional control, hydraulic proportional control and photoelectric sensor control.

Working principle
Lead ingot transmission mechanism includes intermittent transmission mechanism and stepping transmission mechanism. Intermittent transmission means separate part (commonly known as vice machine), while stepping transmission is located in the main frame and has two conveyors that connection each other with a 90 degree angle. Intermittent transmission mechanism and main machine connect part transmission, and uses a height gap plus 45 degrees of bevel to complete lead ingot flip. Each flip frequency is controlled by photoelectric sensor. Whether flip is correctly placed or not, will be checked by a set of photoelectric correlation detection switch. Lead ingot flips on the roller conveyor and runs into brush mechanism for its surface. After being cleaned, with stepping scraper conveyor, lead ingots goes into compaction and intensify mechanism that are made from 4 cylinders in order to locate lead ingot.
Slicing mechanism controls the hydraulic cylinder through the photoelectric switch and makes them move up and down to finish lead ingot section. Lead sheet falls into the roll extrusion and is compressed. Some concave holes are distributed on the surface of roll. At runtime the roll extrusion makes lead sheet into concave hole. Each hole has a sliding eccentric axis, which is used to complete the material return. Returned lead grain tumbles down into the lower slope grain of scraper conveyor. The key part of the equipment is extrusion, which uses a set of roller mold that is driven by hydraulic motor. At the operating station there is photoelectric switch for protection, when there is a hard squeeze, hydraulic motor automatic unloading or photoelectric detect hob rotational, equipment will stop running immediately, to prevent personnel injury and equipment damage.
Technical Indicators
1. Voltage: 380 v, three to four lines, 50 Hz.
2. Installed power: 28.8 kw/h.
3. The actual use of power: 15 kw/h or less
4. Single equipment set: use 1 standard lead ingot (45 kg per ingot), granulation meets normal production requirements for one 24T ball mill machine or two 14T ball mill machines
5. Granulation size: 25 * 25 * 17 mm to 20 mm
6. Grain weight: 75 ~ 100 g + 15 g
7. Production: 2.5 T/H ~ 2.75 T/H
8. Applicable air pressure: not less than 0.4-0.7 Mpa
9. Suitable water pressure: 0.2 Mpa
10. Water temperature: 10 ℃ to 25 ℃
11. Granulation equipment export height: 350 m
12. Hydraulic oil for Equipment> Great Wall brand anti-wear hydraulic oil L - HM46
13. Equipment specification:
◆ The host 3028mm×1040mm×2100mm.
◆ Vice machine 2200mm×760mm×1450mm
◆ Lead grain of scraper conveyor 1450㎜×350㎜×1250㎜。
14. Weight of the whole machine: about 4 T