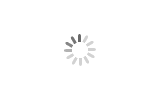 Lead Oxide Filling Machine
Brand BETTER
Product origin CHINA
The Lead oxide filling machine applies to the Lead oxide filling for tubular battery plate.
Lead Oxide Filling Machine
Main Technical Parameters
1. Oxide filling length: 320mm.
2. Oxide filling efficiency: 45 plates/time, about 3mins/cycle, 5000pcs/8 hours;
3. Oxide filling density: 3.6g/cm3.
4. Oxide filling Consistency: 80% grids reach ±10g for 6V/12V electric vehicle batteries.
5. Automatic weighing system: 500kg/ time.
6. High efficiency oxide mixing weighing: 500kg/ time, mixing time: 10-15min.
7. The frequency inverter controls the vibration force to ensure different vibration parameters of the grid.
8. With negative pressure vent, the equipment is fully sealed when working.
According to different customer requirements, there are four options for customers to choose. In actual situation, customers can combine according to actual site and process requirements
Proposal

1

2

3

4

Oxide Feeding Method

manual

manual

automatic

automatic

Door Open Method

manual

automatic

automatic

automatic

Falling Oxide Recovery

hopper

hopper

screw conveyer

screw conveyer

Main Electric Control

general electrical control

PLC+HMI automatic control

PLC+HMI automatic control

PLC+HMI automatic control

Vibration Motor Control

frequency inverter control

frequency inverter control

frequency inverter control

frequency inverter control

System Control

without

Manual control

Manual control

Semi-automatic control

Oxide Mixing Weighing

without

without

without

500kg

Semi-automatic control

Dust Collection

without

with

with

with