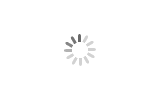 Battery Pole Brushing Machine
Brand BETTER
Product origin CHINA
Battery Pole Brushing Machine applies to brushing the battery pole, so that the pole is smooth and clean.
Battery Pole Brushing Machine
Automatic Battery Pole Brushing Machine
1. Application: Used for brushing the round shape poles for 36Ah~200Ah batteries
2. Operation: The battery will be positioned automatically by the photoelectric sensor; the brush mold will lower to brush the positive pole and negative pole.
3. Feature: The machine has two stations; it can automatically finish the terminals brushing, which replaces manual operation to effectively improve the production capacity.
4. Power Source: AC380V, 50HZ, 1KW;
5. Air Source: 0.1m3/min, 0.6MPa
6. Weight: 750Kg
7. Dimension (L*W*H): 2000×11200×1900mm
8. Main Configuration: 316L stainless steel, Mitsubishi PLC/ HMI, frequency converter, AirTAC pneumatic components, Schneider low-voltage apparatus.
9. Production Capacity: 3~4pcs batteries/ min