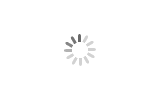 Gel Filling Machine For Gel Battery
Brand BETTER
Product origin CHINA
The gel filling machine applies to vacuum filling gel for gel battery (12V40Ah-200Ah)
Gel Filling Machine For Gel Battery
Automatic Gel & Filling Machine (6 Nozzles)
*Application: used for numerical control quantitative vacuum gel filling for UPS battery (12V40Ah-200Ah).
*Operation: when changing different battery model, it requires adjusting the gel filling nozzle manually. Adjust the filling nozzle to the appropriate position, the adjustment is convenient and reliable, and the operation is simple and fast. After determining the battery model, the amount of gel to be filled per nozzle manually is set by the HMI. The battery will be conveyed to the machine by the photoelectric sensor, and then the computer will automatically complete the whole process of quantification, vacuum, gel filling and circulation. After gel filling, the battery will be conveyed to the next process automatically.
*Features: the equipment adopts numerical control quantitative method, and the measuring cylinder can be adjusted automatically by the rotary encoder. The equipment is equipped with mixing system.
*Main Configuration: 316L stainless steel frame, MITSUBISHI PLC/HMI, rotary encoder, water circulation vacuum pump, AIRTAC pneumatic components, Schneider low voltage electrical appliances.
*Gel Filling Amount: 200-2000ml/ nozzle
*Gel Filling Speed: 1000ml/min/ nozzle
*Power supply: AC380V, 50HZ, 2.5KW
*Air Supply: 0.1m3/min, 0.6mpa
*Gel Filling Accuracy: ±1%F.S/ nozzle
*Dimension (L×W×H): 1300×1200×2200mm
*Weight: 700Kg