New lithium-ion energy storage products from BETTER appeared at The Smarter E South America 2022 and received praise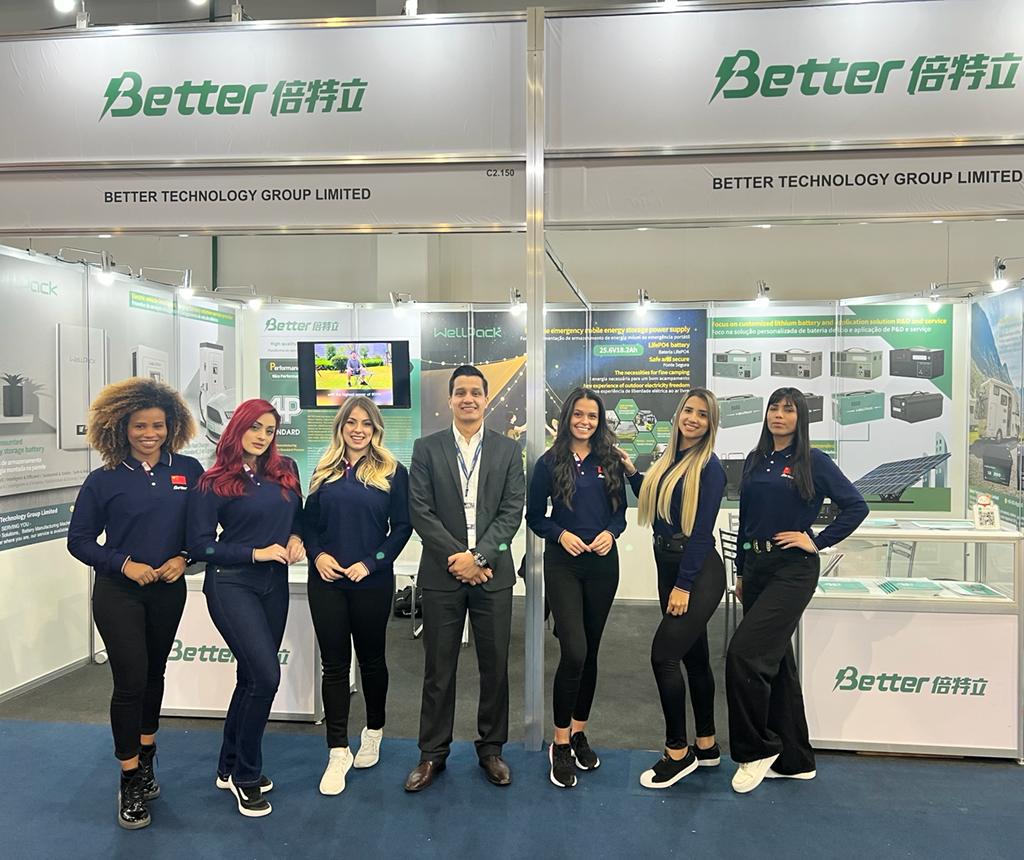 From August 23 to 25, 2022, The Smarter E South America 2022 (a battery energy storage system exhibition) was held at the White, Green and Red Pavilions of São Paulo's Expo Center Norte (ECN), Brazil. Better Technology Group Limited (hereinafter referred to as Better Group), carried its two independent brands i.e. Better and Wellpack, demonstrated rich practice and service cases in the battery manufacturing industry and new energy storage field around "battery manufacturing turnkey solution" and "R&D and service of personalized customized solution for lithium battery application scenarios".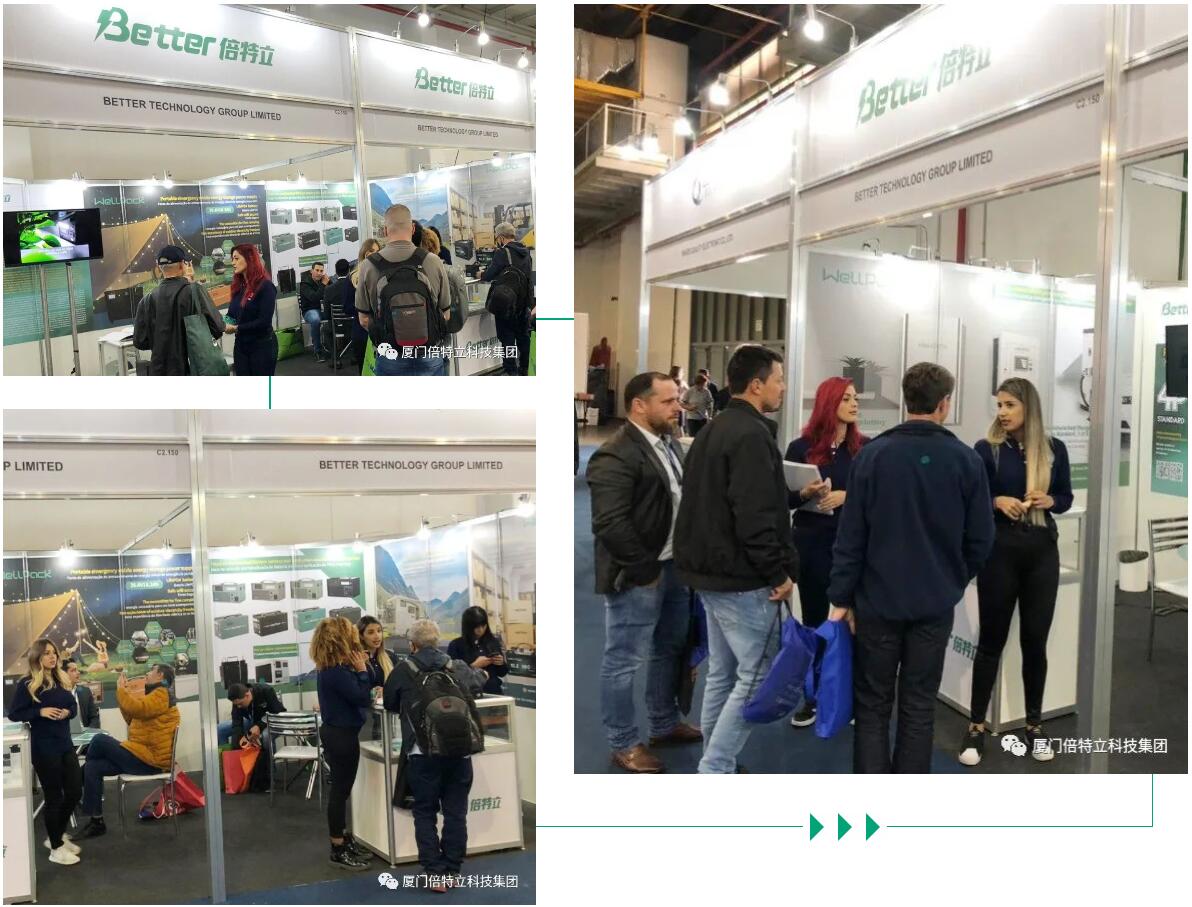 Wellpack brand "outdoor energy storage power source", "wall energy storage power source", "charging pile" and other series of energy storage products displayed at this energy storage exhibition are one of the core businesses of Better Technology Group Limited. The company has a professional battery technology R & D center, focusing on R & D and services for providing customers with safe, green and diversified battery products and solutions, covering consumer electronics, toys, power tools, automobiles, electric vehicles, energy storage systems and other industries.

Take WPE460 for example, a high-end small outdoor mobile power supply independently developed and designed by Better Group. With its advantages of "high efficiency, security, plug and play", this product provides a new choice for thousands of users. It has high performance like "1.5 hours super fast charging, four times faster charging speed, 600W high-power AC output". At the same time, it has built-in ultra precision coulometer, which can monitor and check the power status in real-time, and eliminate the worry of high and low power consumption; about the cell, it adopts the highest safety automotive grade A lithium iron phosphate power cell, which improves the safety, service life, high and low temperature adaptability of the battery; 3 USB ports realize independent fast charging, photographic LED lighting source with CRI > 95%, one WPE460 portable power source can meet the user's various electricity needs.

In recent years, with the continuous development of new energy industry and the gradual maturity of energy storage technology, as well as the influence of factors such as "power restriction and power shortage" and "green and low-carbon lifestyle", green energy projects such as energy storage products and hybrid optical storage system solutions have attracted market attention. In this context, Better Group always adheres to the development policy of "continuous innovation, quality first", and is committed to continuously meeting the different needs and use characteristics of customers with innovative products and solutions, so as to provide customers with more flexible and new experience of electricity consumption.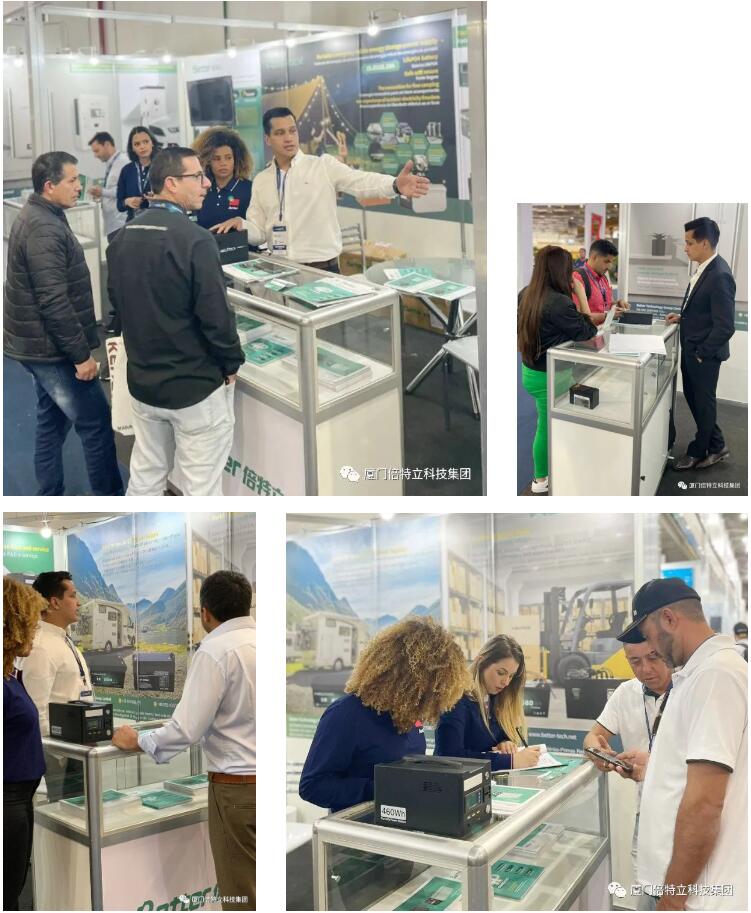 During this exhibition in Brazil, the exhibition booth of Better Group attracted many visitors to visit and exchange with each other. They have a more comprehensive understanding of Better Group's product specifications and types, R&D and innovation capabilities through watching company's promotional films, product promotional videos, sample displays, as well as discussions and exchanges, which laid a good foundation for subsequent order procurement and project cooperation, and provided effective assistance for Better Group to implement the global brand strategy and expand the global market.





This is not only another exchange and collision between made in China and the world, but also another landing promotion for Better Group to actively practice the enterprise mission of "Let Made in China beaufity the world". It helped us once again deepen the exchange and study with foreign markets, learn more advanced products and technology trends in the industry, and open up broader ideas for future product technology research and development, concept introduction, etc. Thanks for the high attention and support from all walks of life at home and abroad, Better Group will continue to forge ahead in the field of innovation in the global battery manufacturing industry, keep forging ahead, and strive to continue to make new contributions to product innovation and service innovation in the industry.




-->