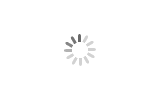 Plate Short Circuit Testing Machine
Brand BETTER
Product origin CHINA
Short Circuit Testing Machine applies to test if there's any short circuit in the plates.
Plate Short Circuit Testing Machine
Automatic Short Circuit Testing Machine
Application: For short circuit testing, for 32Ah~200Ah car batteries.
Operation: The battery will be automatically positioned by the photoelectric sensor. The test probe will descend automatically to proceed with insulativity and short circuit testing between the positive plate and negative plate in each cell. If not qualified, the machine will send out alarm signal. The unqualified battery will be pushed to the rejection table. If qualified; the battery will be automatically delivered to the next working process.
Feature: automatic, accurate and rapid, pulse high voltage, high sensitivity checks breakdown current
Production Capacity: 150PCS/hour
Testing Voltage: 0-2000V, adjustable
Electric Power: AC380V, 50Hz, 2KW
Compressed Air Installed: 0.05m3/min,0.6Mpa
Dimension:1800*1200*1800mm
Weight: 600kg
Main Configuration: A3 steel frame, Mitsubishi PLC/HMI, optoelectronic switch, high voltage controller, pneumatic components, etc.