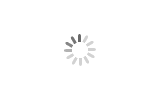 Epoxy Dispensing Machine
Brand BETTER
Product origin CHINA
Epoxy dispensing machine applies to dispensing the epoxy in the battery lid, so that the battery box and battery lid sealed for VRLA battery.
Epoxy dispensing machine available of different types, for battery lid sealing and battery terminal/post sealing.
Epoxy Dispensing Machine
Epoxy Dispensing Machine
1. Introduction
1.1 Model: BP580-B2 (double systems metering)
1.2 Production Capacity: 12V100Ah, 200pcs/hr
1.3 Dimension (L*W*H): 1800mm×1100mm×1800mm
1.4 Applicable Epoxy/Glue: epoxy for cover dispensing
1.5 Proportion: 100:100~100:10, adjustable
1.6 Working Range: 600 (X)* 600 (Y)* 100 (Z) mm
1.7 Station: double stations, each station size is 300 (W)*600(L)*80(H)
1.8 Proportion Accuracy: ±3%
1.9 Glue Output Accuracy: ±3g (when the glue output volume is >1g)
1.10 Metering method: servo motor + gear pump
1.11 Transmission method: servo motor
1.12 Power: AC380V, 50HZ, 0.5-1.5KW
1.13 Working temperature: Moisture 20~90%, Temperature 0~40℃
2. Equipment Composition
2.1 Frame: composed of heavy load type aluminum profile; surface is with electrophoresis treatment; color is silvery, sheet metal is dark blue.
2.2 The glue barrel is equipped with pressure vacuum, barrel material is SUS304.
2.3 2 groups (4pcs) precision metering gear pump as glue output control module
2.4 Dispensing gun module
2.5 Automatic cleaning module
2.6 Automatic electrical control module
3. Principle
The machine is controlled by the PLC, the human-machine interaction and parameters setting and recall is through the touch screen. The epoxy is output quantitatively with the force of the servo motor by driving the precision metering gear pump, and the AB epoxy is mixed by the static mixing module, achieving the dispensing by the dispensing gun module.
4. Features
4.1 Diversified selection for the working method: the user can select dispensing by fixed point, fixed volume or by timing.
4.2 Most of the material is made of SUS304 stainless steel and aluminum profile, easy for keeping clean and maintenance.
4.3 With anti-curing system: When the machine is stopped, it will dispense the epoxy auto-timing quantitatively, preventing the dispensing tube from being solidified and blocked.
4.4 With automatic cleaning system: Start the auto cleaning procedure, the nozzles will automatically move to the cleaning point and finish the cleaning.
4.5 With high-accuracy three-axis manipulator for dispensing, the range is (X) 600mm* (Y) 600mm *(Z)100mm, repeated accuracy ±0.02mm;
4.6 With vacuum mixing barrel, providing vacuum suction for feeding uninterruptedly.
4.7 With function of constant temperature heating
4.8 The glue output system is equipped with automatic suction function, ensuring there is no redundant epoxy.
4.9 The epoxy outlet has Y-shape filter valve, preventing other thing from entering into the pump body.
4.10 When there is blockage in the tube, there is over-pressure protection, in case that the tube will crack and the connector will fall off.
4.11 The procedure will terminate or alarm when there is no air pressure or when the air pressure cannot meet the requirement.