"Protecting health, Rushing to fight the epidemic" | Better Power Tech donated nearly 50000 masks to help the world fight the epidemic
15-07-2021
Since last year, masks had became an important protective material for people to reduce the risk of infection and protect their health in the face of sudden outbreaks.Under such circumstances, Better Power Tech focused on the needs of epidemic prevention materials, purchased a total of 50,000 masks, and delivered them to customers in various countries and regions. According to the local epidemic prevention and control needs, they were donated to people or families in need, so as to make a small contribution to the global epidemic prevention and control.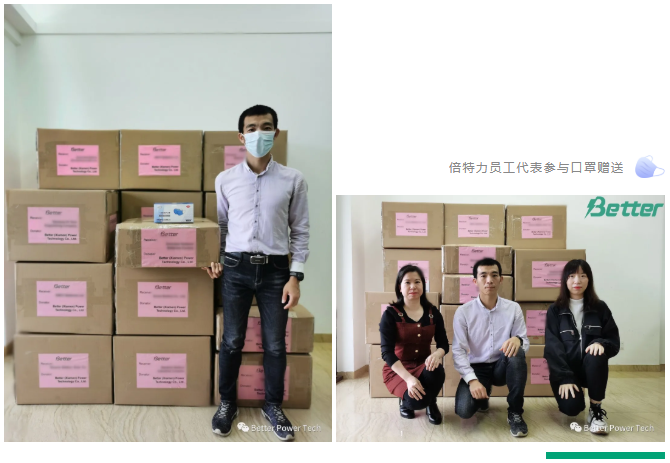 Representatives of employees of Better Force participated in the donation of masks
Last March, the epidemic was still very serious in China and abroad, especially in overseas countries. Many overseas customers could not buy masks at all.After knowing the needs of all our customers, our sales department found the channels to purchase masks in the first time.After purchased the masks, we still need to think how to deliver the mask to our customers. Because at that time, many international airlines were grounded, so our logistics department kept an eye on the flight trends, and paid no attention to every flight line, just trying to deliver the mask to the customer as soon as possible.It can be said that at that time, the external environment was particularly severe and complicated. Mask resources were very scarce, flights were very tight, and the procurement and transportation costs of masks were very expensive. However, we all worked hard and united to meet the urgent needs of our customers and solve their concerns.Since then, we have received many thanks letters from our customers, and we have been particularly gratified."Better power tech general manager Wei Yanping said.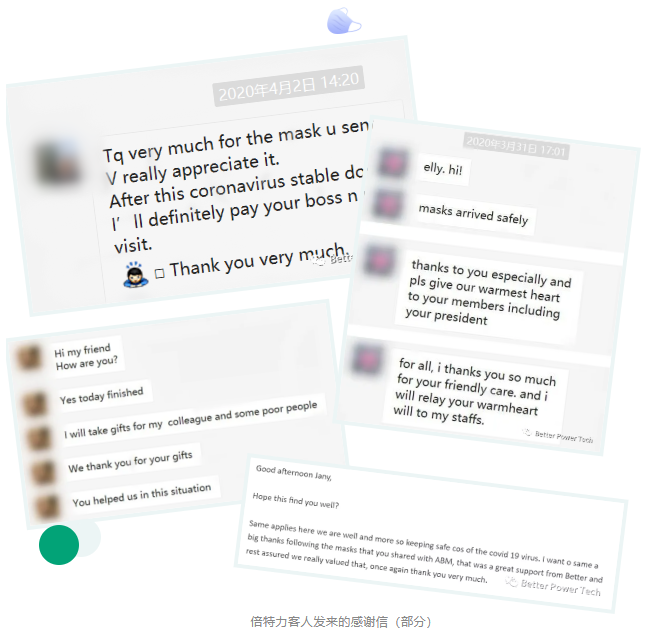 The thanksgiving letters from customers
Protecting health, Rushing to fight the epidemic. Since the outbreak of the new crown pneumonia epidemic, Better Force has resolutely assumed the social responsibilities of the company, actively responded, actively participated, and efficiently carried out the procurement and distribution of prevention and control materials, promoted the knowledge of epidemic prevention and control, and actively participated in the inoculation of the new crown vaccine, etc. Contribution to the prevention and control of the epidemic.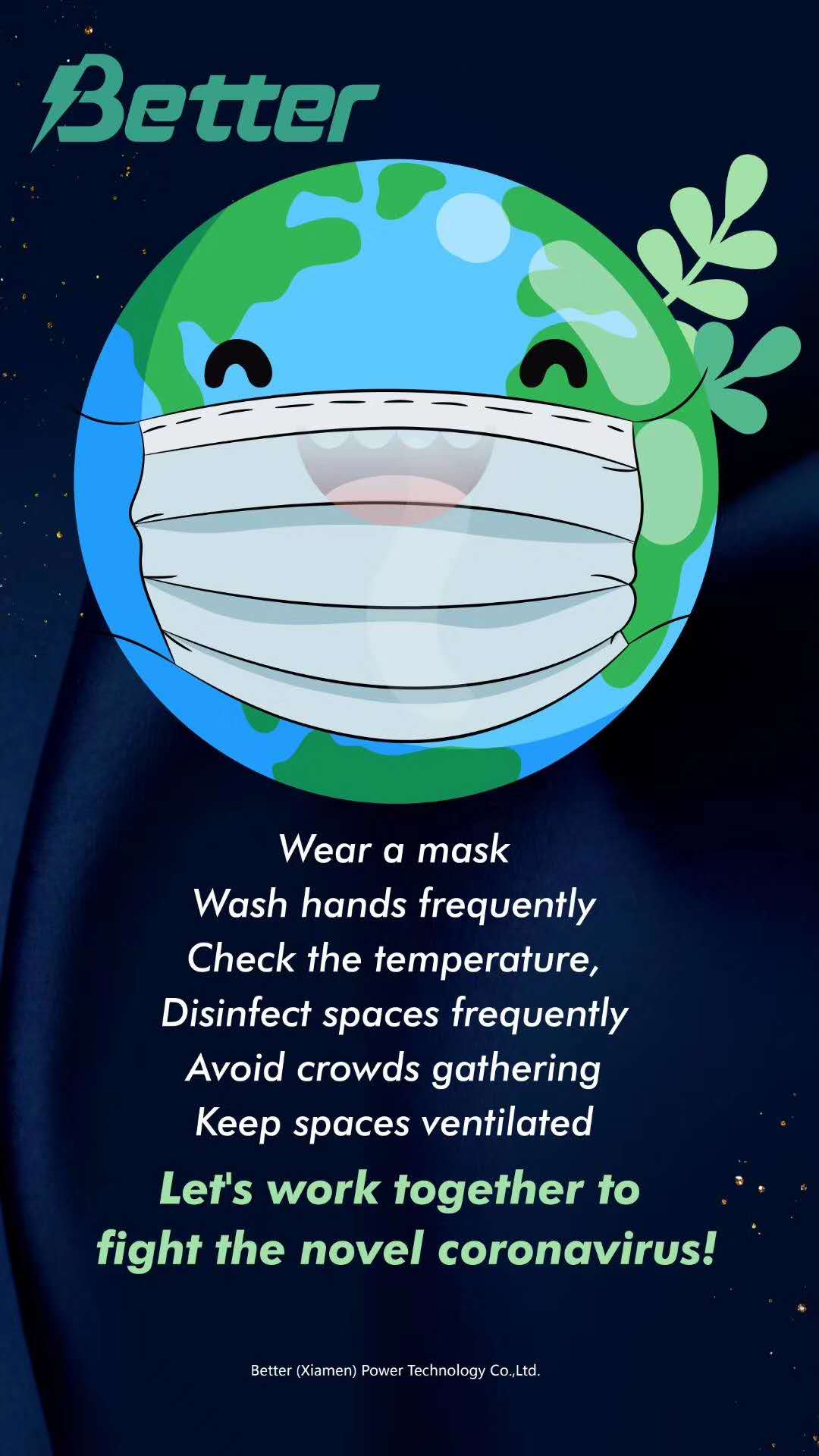 -->