Fully promote the optimization of the group's organization system and thoroughly implement the strategy of high-quality development
13-12-2022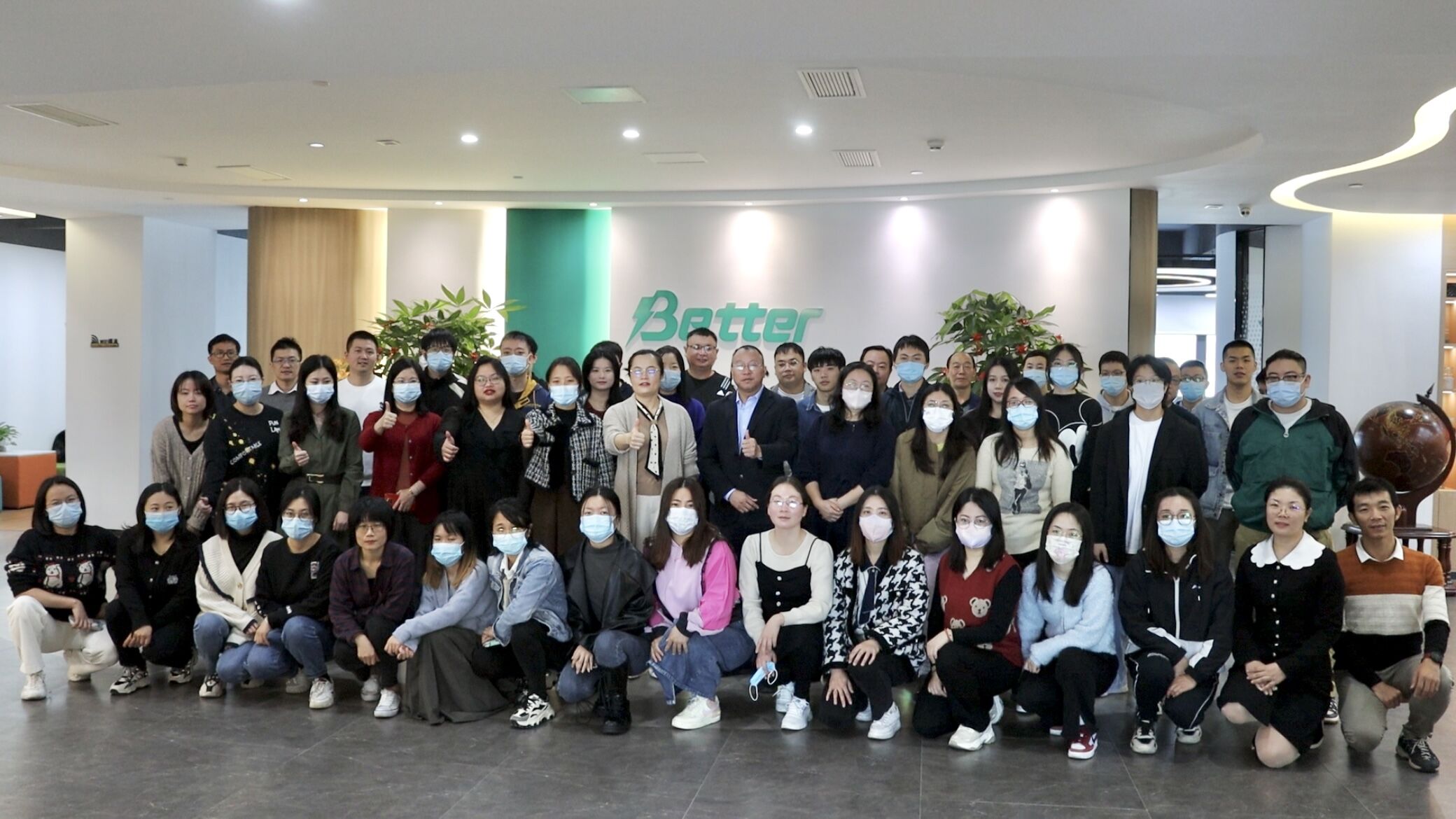 In order to further optimize and improve the management system of the existing department, strengthen the internal control mechanism of the enterprise, and improve the operating efficiency of the team, on the morning of December 9, Better Technology Group Limited held the launching meeting of the Organization System Optimization Project. Mrs. Wei, president of the company, and employees of various departments attended the meeting together.

The launch meeting was opened by President Wei. She said that under the guidance of the company's new strategic goals, Better Group focuses on the optimization and upgrading of the organizational system. Our company will explore the channels of talent development and business models, broaden the channels for company staff to create value, promote the formation of talent organizations to lead the virtuous circle of industrial development, comprehensively empower the company's high-quality development, and promote the company's various departments to complete the annual strategic goals in an orderly manner.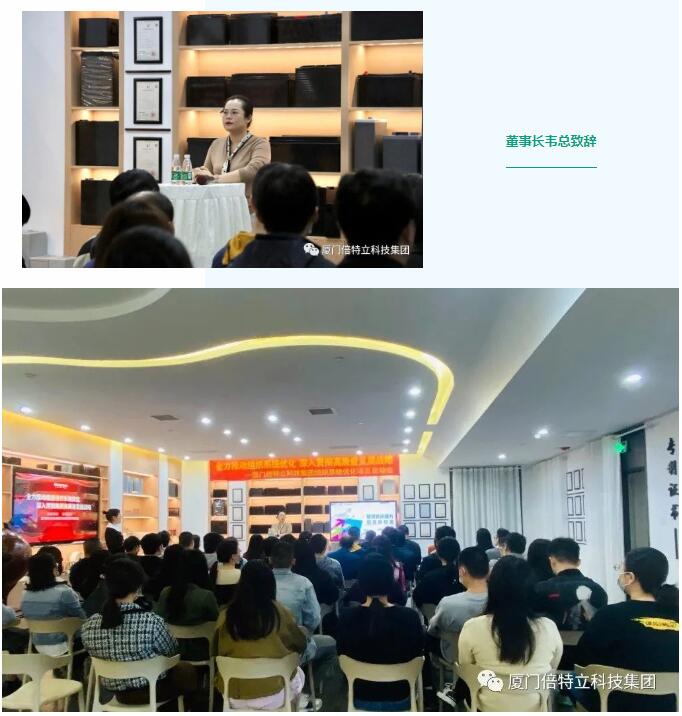 Preisent Wei delivered a speech
President Wei mentioned that during the in-depth implementation of this project, all members of the company must think about how to implement the implementation work at a unified standard, and to penetrate the "professional" work into the personal career specifications. Occupational behavior specifications form a strong cornerstone of the personal work system, implement the implementation policy "If you want to go far, you must first walk steadily", and achieve the goal of each stage of the company through the pace of consistent, calm and efficiency. Any team can continue to assign value to enterprises and empower customers and industry development.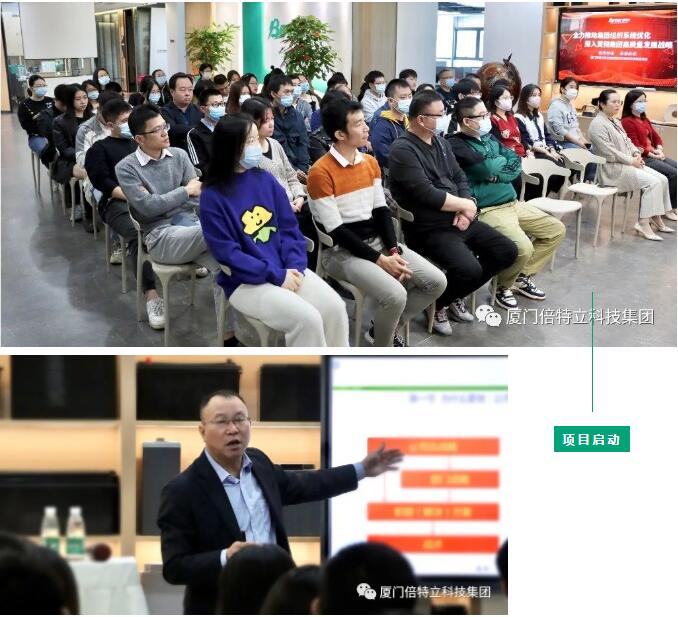 Project Launch

Subsequently, the project instructor, Mr. Qiu, shared the specific content of this project. Mr. Qiu said that the world is changing, and the company's management also needs to keep pace with the times. The entire process of this project will start with the end goal, refine the goals, and implement responsibilities. Through the process of exploration, the goal-oriented management system continuously improves the management system of various departments, strengthens functional talent construction, and promotes the company's growth with organizational growth. The entire implementation process will be carried out strictly in accordance with the logical relationship between various functions, and the company's strategic refinement will be implemented to the department's strategy and execution plan. Only by organizing the strategy of the organizational department to match the company's great strategy and strengthen the organization of the department can we truly implement the strategy. "No matter what you do, be prepared in advance, you will succeed, otherwise you will fail. " I hope that through the efforts of both parties, I can better mobilize the consistency of the company's strategic and tactics, clarify the ideas of implementation, and jointly promote the efficient achievement of the company's strategic goals.




"One person may run fast, while a group of people can run far." An enterprise is composed of a group of people. Whether they can run far, everyone is crucial. Only every employee is guided by the company's strategic goals, unified thinking, unified will, unified action, and continuously shaping the "professional" thinking and competitiveness of individuals and teams can we maximize the subjective initiative and organization management optimization mechanism, twist the team's power into a rope, keep pace with the times, adhere to innovation, and ultimately drive enterprises to achieve sustainable development and strategic goals, and stand firmly in the changing environment of the times.




-->