Better Group established a special fund for public welfare education
16-03-2023
Education is the best charity and the most powerful public welfare; and public welfare is not only a virtue, but also an action. Better Technology Group Limited knows the importance of education to a country and society.
On Mar. 5th, 2023, the "Lei Feng Memorial Day", our company was invited to participate in the Fujian Provincial Student Aid and Poverty Relief Association 2022 Annual Meeting and the second "Picking Up Treasures for Students" Charity Auction, and was awarded a certificate of honor by the organizer at the meeting, formally established "Special Fund for Student Aid by Better Technology Group Limited". This is an affirmation of our company's past public welfare education and charity work, and it also reflects our company's determination to shoulder the corporate mission and devote itself to social public welfare undertakings. In the future, caring for students will continue to be an important measure of our company's public welfare and charity undertakings.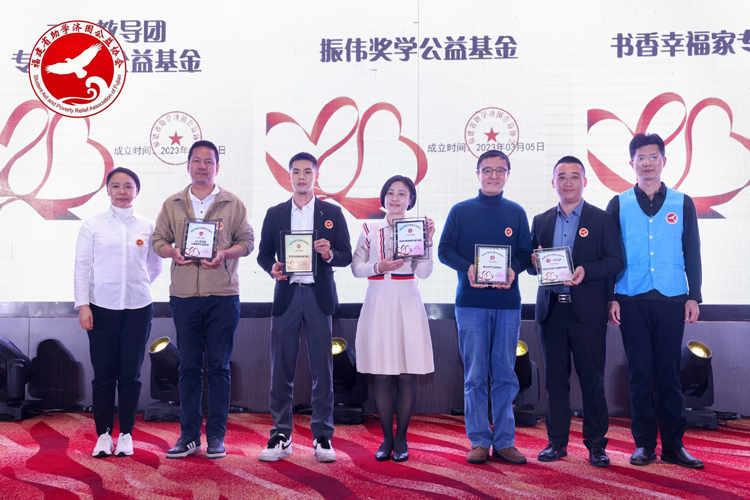 The establishment of the Charity Education Fund is an important reflection of the practical actions taken by Better Group and its employees to respond to the public welfare and Lei Feng spirit, and to interpret the sense of corporate responsibility and mission.While contributing its own strength to public welfare, it also demonstrates Better's public welfare and charity and the spirit of Lei Feng; it not only boosts the development of education, but also leads entrepreneurs to fulfill their mission, convey love and hope, which is of great and far-reaching significance.
As a company with a sense of social responsibility, Better Group has always been adhering to the mission of "Let Made in China beautify the world". While creating economic value for customers, it is also actively organizing and participating in donations of epidemic prevention materials, community volunteers, winter materials donation and other public welfare activities. Better Group hopes that through the establishment of this Fund, more people will be called on to join this great public welfare undertaking, and the traditional virtues of the Chinese nation of "being kind and charitable, helping those in need" can be better passed on, and jointly contribute to the construction of A better society, serve the masses and society together.
In the future, Xiamen Better will continue to carry forward the traditional virtues of the Chinese nation, carry this great mission of the times, practice this spirit of dedication through practical actions, and encourage and guide more people to contribute their wisdom and strength to public welfare and social services!