BETTER took part in FENIBAT-2022 exhibition in Brazil and was highly praised
From May 22nd to 24th, FENIBAT-2022 exhibition in Brazil was held in Londrina as scheduled. As a professional solution expert and full resource operator in the global battery manufacturing industry, Better Technology Group Limited appeared at FENIBAT-2022 exhibition in Brazil, which not only boosted the implementation of BETTER's enterprise mission of "Let Made In China Beautufy the World", but also deepened the exchange learning between BETTER and overseas markets. BETTER will learn more leading products and technology trends, and develop broader ideas for future product technology research and development , concept introduction in the future.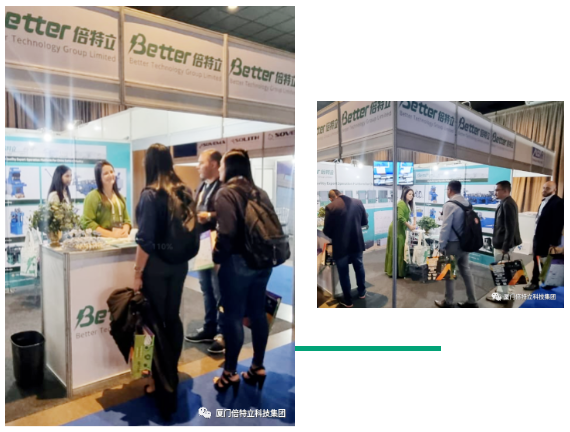 In recent years, thanks to the rise of China's manufacturing industry and new energy technology industry, the technical accuracy, automation and comprehensive performance of China's battery manufacturing equipment have been greatly improved and gradually ranked among the best in the world. At this FENIBAT-2022 exhibition in Brazil, BETTER showed the company's independent research and development of the lead-acid battery equipment production line, energy storage lithium battery, patent certificate, etc. which attracted many visitors to stop for consultation.
According to the representatives of BETTER company, they introduced BETTER's technological innovation and product advantages in the field of battery manufacturing in detail at the exhibition. Many visitors also raised many questions about the technical application of battery manufacturing. They actively used many years of working experience to answer questions one by one, Furthermore, the application and technology direction of the products in the future international market were discussed and communicated in depth. BETTER's product research and development, technological innovation and service level won many visitors' praise on the spot.

Starting from China and serving the world. Since its establishment ten years ago, BETTER has been firmly practicing the mission of "Let Made In China Beautufy the World", actively exploring the international market and continuously creating more value for the majority of international customers. At present, BETTER has achieved a certain brand awareness and influence in nearly 100 countries around the world. In the future, BETTER will continue to build a "High-quality overseas operation platform for China's battery manufacturing industry" as the vision, and implement the general contracting system integration services such as R & D and design, project planning, complete sets of equipment, installation and commissioning, technology output, technical training and after-sales support. Adhering to the mission of "Let Made In China Beautufy the World", BETTER will continue to explore, explore and accumulate in the field of global battery manufacturing industry, provide customers with more perfect battery manufacturing solutions and promote "MADE IN CHINA" to the world.




Hereby, we would like to take this opportunity to thank all our corporate customers who took the time to visit and pay attention to FENIBAT-2022 exhibition in Brazil. At the same time, we also hope to provide more enterprise customers with higher quality products, better services and more innovative solutions in the future.




-->