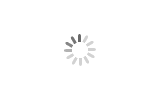 Plate Strap Casting Machine(COS machine)
Brand BETTER
Product origin CHINA
COS machine applies to casting on strap of plate into element/plate group.

COS machine differenct types, available for automotive battery, VRLA battery, tubular battery, 2V battery etc.
Plate Strap Casting Machine(COS machine)
Equipment Performance:
The equipment is used for lead-acid battery plate group and terminal casting, the best scope for equipment: COS machine-7(12v36ah-200ah) for car battery and truck battery.
Operation Process:
1. The first station is to load plate groups.(Manual loading)
2. The second station is to cut and brush the lugs and dip the soldering flux.(Automatic)
3. The third station is for automatic casting & welding. (Automatic)
4. The fourth station is for unloading the plate groups into the container. (Manual unloading)
Parameter:
1. Production capacity: 500 batteries/8hours
2. Distribution requirement: 220V/380V, 3 phase, 50Hz or as required.
Total power: 47.2KW
3. Electrical configuration: PLC for Mitsubishi, SMC pneumatic accessories
4. Compressed air: 5-6Kg/cm2
5. Water: soft water 8 liters/min, 25° water pressure >0.2MPa, can be recycled
6. Lead pot:1000Kg, easy to load
7. Size: length 3500*width 3500*height 2000
8. Weight: 2500Kg