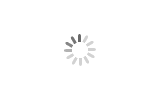 Automatic Intercell Welding Machine
Brand BETTER
Product origin CHINA
Automatic Intercell Welding Machine applies to welding the plate groups together.
Automatic Intercell Welding Machine
Automatic Intercell Welding Machine (3 heads, Hydraulic)
Application: For the inter-cell welding for 32Ah~200AH car batteries.
Operation: The battery will be automatically positioned by the photoelectric sensor. Then the machine will finish the welding processes automatically. The distance between each welding head is 750mm.
Feature: automatic, accurate and rapid, constant energy, constant current; welding heat automatically compensates for the voltage fluctuation. Positioned by photoelectric sensor, welding process and parameters can be controlled by computer automatically, to ensure quality of welding.
Production Capacity: 1000pcs batteries/ 8 hours
Air Supply: 0.8m³/min,0.6MPa
Electric Power: AC380V, 50HZ, 80KW
Weight: 2500Kg
Dimension: 3500*1200*1900mm (the hydraulic station is installed inside the machine)
Main Configuration: A3 steel frame, MIYACHI controller, Mitsubishi PLC, Delta touch screen, hydraulic station, pneumatic components, etc.
Remark: including welding tips Φ10mm, Φ12mm, Φ15mm, 3pcs/size