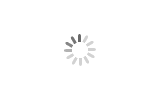 Epoxy Drying Machine
Brand BETTER
Product origin CHINA
Epoxy drying oven applies to drying the epoxy of battery lid and battery terminal/post.

Epoxy drying oven available of different lengths of 10m, 8m, 6m, etc.
Epoxy Drying Machine
Automatic Epoxy Drying Oven
Feature:
With the circulation air system, high heat efficiency, fast temperature rising, low power consumption, high constant temperature precision, uniform temperature; with the function of inlet air adjustment, over-temperature alarm, transmission speed is stepless regulating.
Main transmission motor power: 0.75KW
Circulating blower power: 5.5KW
Transmission speed: 2.4~20m/h
Heating power: 24~48KW/pc
Production capacity: 4000-10000pcs/shift
Temperature control precision: 40~80℃±1%
Electric Power: AV380V, 50HZ
Overall dimension (L*W*H): 10000*1200*2350mm, 8000*1200*2350mm,6000*1200*2350mm