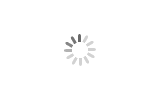 Small Cover Battery Heat Sealing Machine
Brand BETTER
Product origin CHINA
Small Cover Heat Sealing Machine applies to sealing the small cover of battery by heating type
Small Cover Battery Heat Sealing Machine
Automatic Small Cover Heat Sealing Machine
1. Application: Used for heat sealing the small cover for 12V32Ah-200Ah battery after acid-filling;
2. Operation: The battery will be positioned automatically by the photoelectric sensor; the machine will automatically seal the small cover of the battery, the finished battery will be output automatically.
3. Feature: The heating plate and heating mold are made of special aluminum alloy. It adopts special mold design, with fast heat transfer speed and uniform temperature, easy to change, safe, sealing quality is more reliable. The machine lifting adopts 4pcs guide pillar.
4. Production capacity: 2~2.5pcs batteries/ min
5. Heat time: 0-99 sec.
6. Heat temperature: 0~400℃
7. Electric Power: AC380V, 50Hz, 8KW
8. Air Source: 0.4m3/min,0.6Mpa
9. Dimension (L*W*H): 1500*1100*1900mm
10. Weight: 1000kg
11. Main Configuration: 316L stainless steel frame, Mitsubishi PLC/ HMI, customized stainless steel heating tube, AirTAC pneumatic components, Schneider low-voltage apparatus.