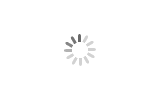 best lithium solar portable power station for camping
Brand WELLPACK
Product origin China
Battery Type LiFePO4
Size 270*155*150mm
Battery Capacity 460wh
best portable power station for camping is with good adaptability, stable function and high cost performance, it is an outdoor portable power station with good user experience.Different from ordinary power banks, portable power station for camping can support multiple ports, and the output current is pure sine wave waveform, which will not damage the driven electrical appliances and equipment
best lithium solar portable power station for camping
460Wh best portable
power station for camping
With powerful functions, best lithium portable power station for camping supports fast charging, intelligent control of battery power, and external solar charging. The self charging speed is 3 times faster than the speed of equivalent products made by other companies.Better Group provides the solar portable power station for camping .

1. Product description
With abundant ports, best portable power station for camping has AC, USB, Type-C and other output ports; the built-in LED lighting is convenient for users to use in different scenarios, which provides more options.best portable power station can charge the computer drones and other devices. With built-in CRI> 95% photography level LED lighting light source, it helps you have a infinitely wonderful journey!
2. Basic Information
Product Model : PC-25.6V18Ah
Normal Voltage : 25.6V
Rated Capacity : 18.2Ah(Discharge at 0.3ItA,16V cutoff affter Standard Charge)
Min Capacity : 18Ah(Discharge at 0.3ItA,16V cutoff affter Standard Charge)
Energy : About 460.8Wh
Internal Resistance : ≤30mΩ
Size : L(270±1)mm *H(150±1)mm*W(155±3)mm
Weight :<6.5kg
Shell Material : CRS
Charge Voltage : 29.2±0.2V
Standard Cutoff Voltage : 16V
Charge Current : ≤6A
Charging Cut-off Current : About 100mA
Discharge Current :
(1)Normal Current : 18A
(2)Instantaneous Discharge : 54A(<5s)
Max Discharge : 72A(<1s)
Discharge Working Temperature : -20~55℃
Charge Working Temperature : 0~45℃
Charge Current Pulse (50% SOC, 10s) : 18A(≤30min)
Fast Charge: 20A(≤15min)
3,Additional information
Survice:Personalized customization
Brand: WELLPACK or OEM/ODM
Origin: Xiamen, Fujian, China
Transportation: Sea and air
Certificate: ISO 9001
You can also see more types of outdoor portable power station products for sale now.
Please do not hesitate to contact us and we will get back to you within 24 hours.