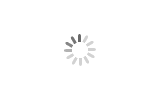 36V10.4Ah Electric Bicycle Battery
Model Number: Electric Bicycle Battery
Brand Name: WELLPACK
Application: E-Bike, Electric Bicycle, Electric Bike
Battery type: Lithium Battery
36V10.4Ah Electric Bicycle Battery
1,Product description
Light, durable, safe, reliable, high capacity for whole life cycle, good product reputation! Designed and developed for electric moped, electric bicycle and electric motorcycle.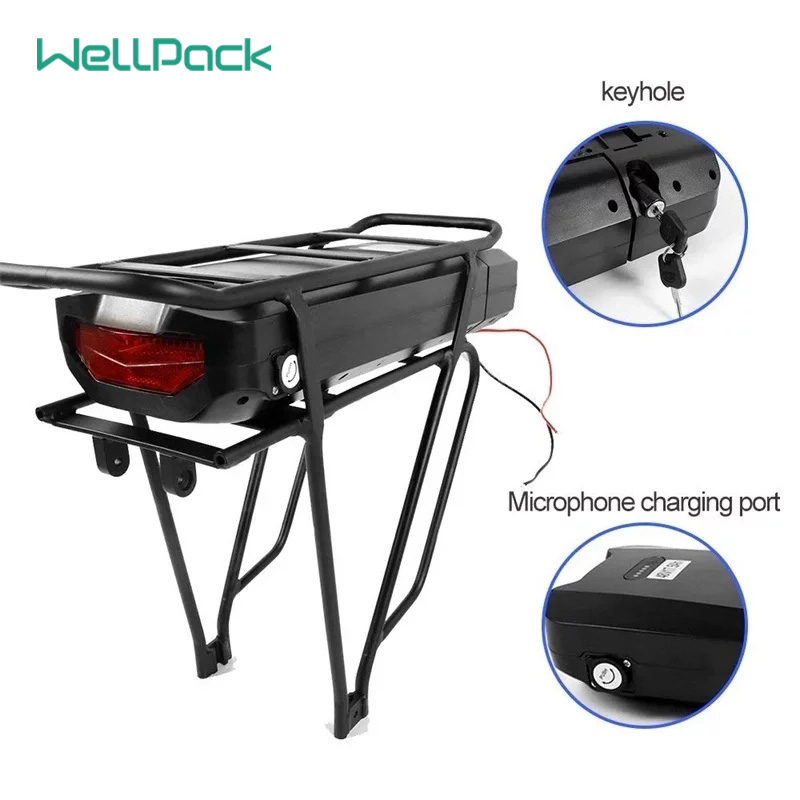 2,Basic Information
Model Number: Electric Bicycle Battery
Brand Name: WELLPACK
Application: E-Bike, Electric Bicycle, Electric Bike
Battery type: Lithium Battery
Nominal Voltage: 36V
Nominal Capacity (Ah): 10.4Ah
Battery Cell: NCM 3.7V 18650 2600mAh
Shell Material: Plastic
Energy: 375Wh
Composed Type: 10S4P
Built-in BMS: 20Amp
Fit Motor Power: 36V 0~500W
Riding Mileage: 54~90km
Charge Current: 2~5A
Charge Cut-off Voltage: 42V
Discharge Cut-off Voltage: 30V
Battery Weight: approx. 4.5kg
Dimensions: 476*166*90mmCharge
Temperature: 0°C to 45°C
Discharge Temperature: -20°C to 65°C
Cycle Life: 500-800 cycles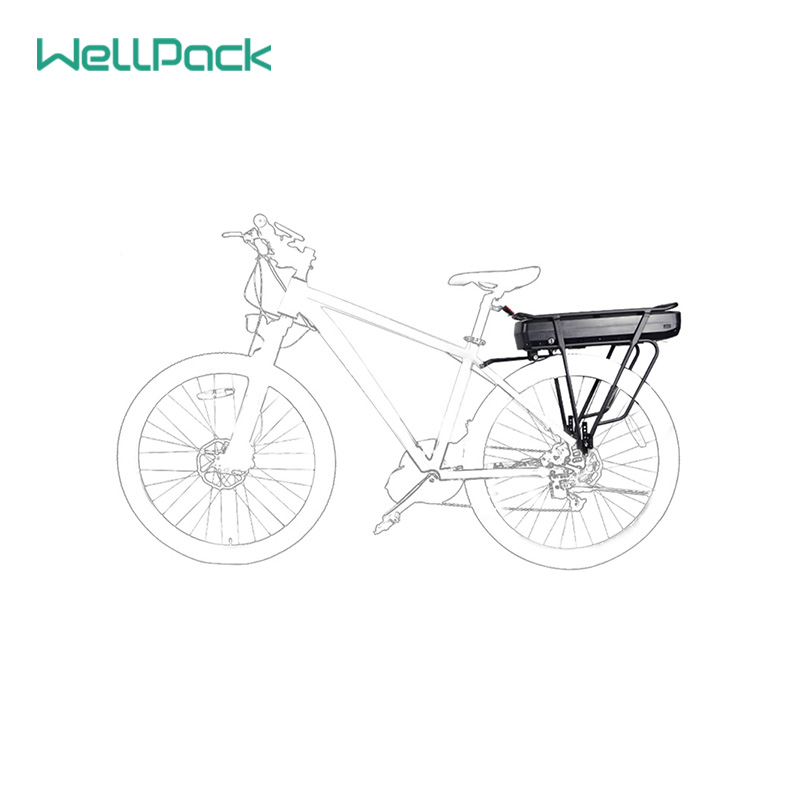 3,Additional information
Survice:Personalized customization
Brand: WELLPACK or OEM/ODM
Logistics:
Origin: Xiamen, Fujian, China
Transportation: Sea and air
Certificate: ISO 9001
You can also see more types of electric bicycle battery products for sale now.
Please do not hesitate to contact us and we will get back to you within 24 hours.