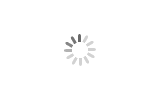 600W best lifepo4 portable power station for camping
Brand WELLPACK
Product origin China
Battery Type LiFePO4
Size 270*155*150mm
Battery Capacity 460wh
The unique design and powerful portable power station for camping provides global users with a clean and affordable way to use electricity.600w portable power station can be used by connecting with portable solar panels, and can be charged with solar energy wherever there is sunlight available.
600W best lifepo4 portable power station for camping
600W best lifepo4
portable power station for camping
600w portable power station is with light weight, high capacity, high power, easy to carry, mainly used for mobile office, outdoor leisure, outdoor work, emergency rescue and other scenarios. 600W best lifepo4 portable power station for camping not only built-in high polymer lithium ion battery, cycles can reach more than 2000 times, but also equipped with advanced battery management system and fire proof materials, to ensure the long life of the battery and the safety of the use process.
1. Product description
1)1.5 hours super fast charge, the battery will be fully charged after taking a nap.
2)The charging speed is four times faster, no need to wait for a long time.
3)600W high-power AC output, enough for camping and playing games.
4)Independent and fast charging with 3 USB port, which allows you to charge freely during your trip.
5)One set power station is enough for outdoor camping to meet your various electrical needs.
6)With automotive grade A lithium iron phosphate power cells, no more safety concerns for energy storage power supplies.
7)With built-in ultra-precise coulombmeter, unstable power display will not appear, which allow you to control the power more accurately.
8)With photography-grade LED lighting source with CRI>95%, which makes you feel the real colors even in the dark.
9)Small size, large capacity, and ultimate space utilization, which will bring you the best trip experience.
10)What if the electric bike is broken down on the way due to out of power? As long as your have it, you could charge the electric bike, the embarrassing moment for puashing the electric bike will not happen again.
2. Basic Information
Brand:WELLPACK——Focuses on the R&D and production of advanced battery energy storage system
Cell Type:LFP
Cell Model:32700-6000mAh
Rated power: 460Wh@5hr
Size:270*155*150mm
Weight:≈6.5KG
AC output voltage:220V±10%(50Hz)
Output rating:220V/600W (Max. 1200W)
DC input voltage:Max. 29.2V
DC input power: Max. 100W
Output voltage waveform: Sine wave
Cycle life @25℃,0.2C,80%DOD : ≥2000 times
Operating Temperature:Charging 0℃~45℃; Discharging -20℃~45℃
Relative humidity:20~95%(No condensation)
Storage Temperature:-20℃~45℃
Storage time:12 months @20℃~25℃
3,Additional information
Survice:Personalized customization
Brand: WELLPACK or OEM/ODM
Origin: Xiamen, Fujian, China
Transportation: Sea and air
Certificate: ISO 9001
You can also see more types of outdoor portable power station products for sale now.
Please do not hesitate to contact us and we will get back to you within 24 hours.