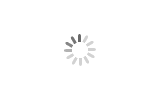 1000wh top portable power station lifepo4 for camping
Brand wellpack/OEM,ODM
Product origin China
Battery Type NMC
Size 335*190*185mm
Battery Capacity 1170Wh
With high power and large capacity, portable power station lifepo4 can meet the electricity demand of different equipment, making each trip more rich and interesting.Different from ordinary power banks, top portable power stations can support multiple ports, and the output current is pure sine wave waveform, which will not damage the driven electrical appliances and equipment.
1000wh top portable power station lifepo4 for camping
1000wh top portable
power station lifepo4 for camping
Which brand of outdoor power supply is best? No false marked capacity, with sufficient capacity and strong power, choose WELLPACK top portable power stations, choose an outdoor power brand that knows you better.
1. Product description
portable power station for camping is with good adaptability, stable function and high cost performance, it is an outdoor portable power station with good user experience.portable power station 1000wh can charge the computer drones and other devices. With built-in CRI> 95% photography level LED lighting light source,and can be used by connecting with portable solar panels, and can be charged with solar energy wherever there is sunlight available.For picnic camping with canopy and mat, portable power station lifepo4 has high capacity and high power to be your most powerful power supply backing.
2. Basic Information
Brand:WELLPACK——Focuses on the R&D and production of advanced battery energy storage system
Cell Type:NMC
Size:335*190*185mm
Weight:≈8.2Kg
Cycle life: 800 times≥80%SOH
AC input power: 1200W
continuous output power/ peak power:2200W
3,Additional information
Survice:Personalized customization
Brand: WELLPACK or OEM/ODM
Origin: Xiamen, Fujian, China
Transportation: Sea and air
Certificate: ISO 9001
You can also see more types of outdoor portable power station products for sale now.
Please do not hesitate to contact us and we will get back to you within 24 hours.