"Happy work, Happy life" -- BETTER held "Points Exchange Happy Event" successfully
16-12-2021
On Dec. 10, 2021, all members of Better Technology Group Limited put aside their busy daily work and joined in the Points Exchange Happy Event for December in the company, enjoying the joy and pleasure brought by the happy event.
Massage pads, luggage cases, steamers, Bluetooth headsets, nuts gift boxes, rice, milk, laundry detergent, tissues and other items were displayed at the event. Employees can choose freely according to the points accumulated in their daily work, and exchange the items they appreciate in sequential order by deparment. The Top Five in the month also got an additional chance for lucky draw. The scene was filled with happy laughters and cheerful voices.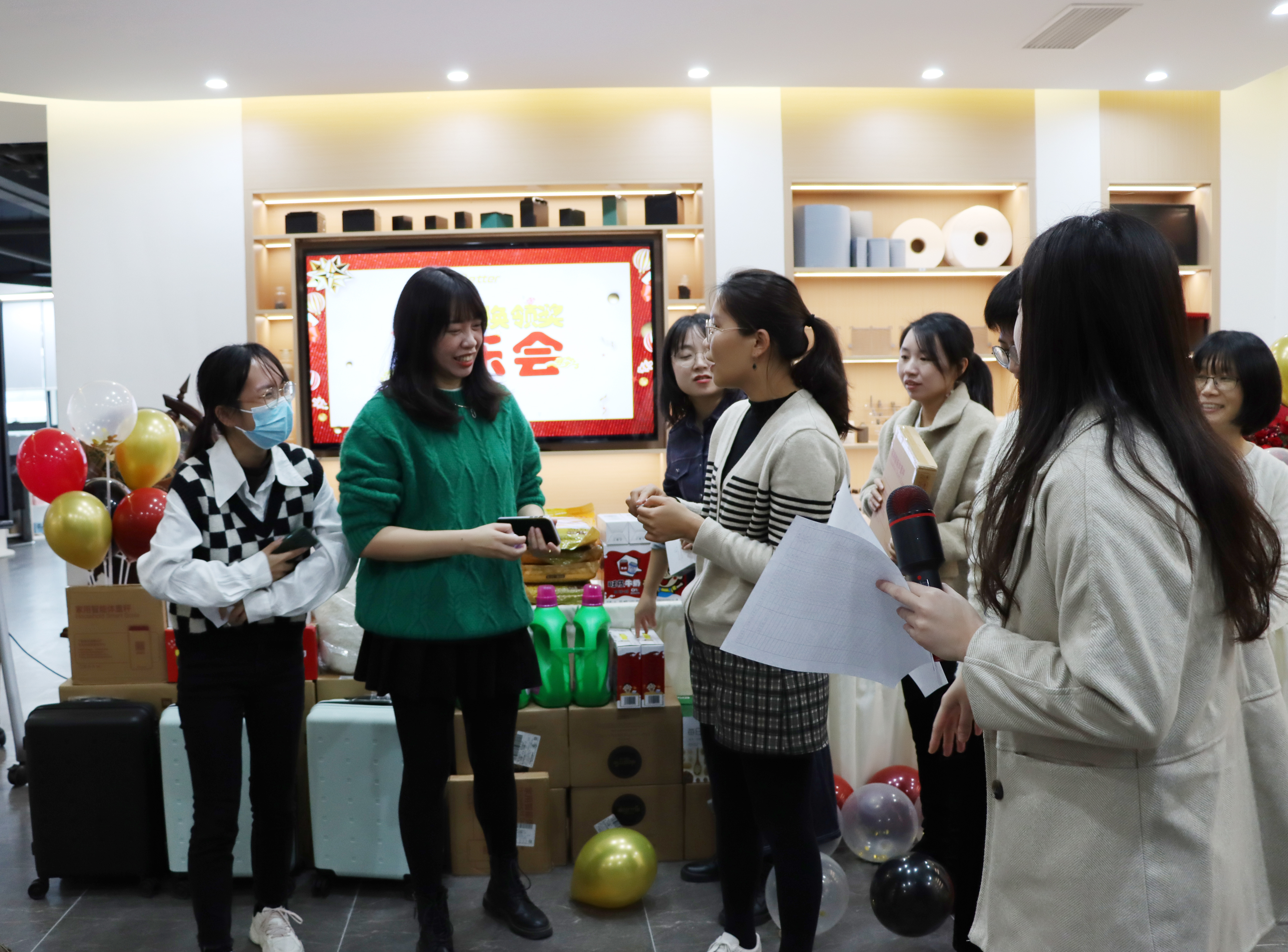 Lucky draw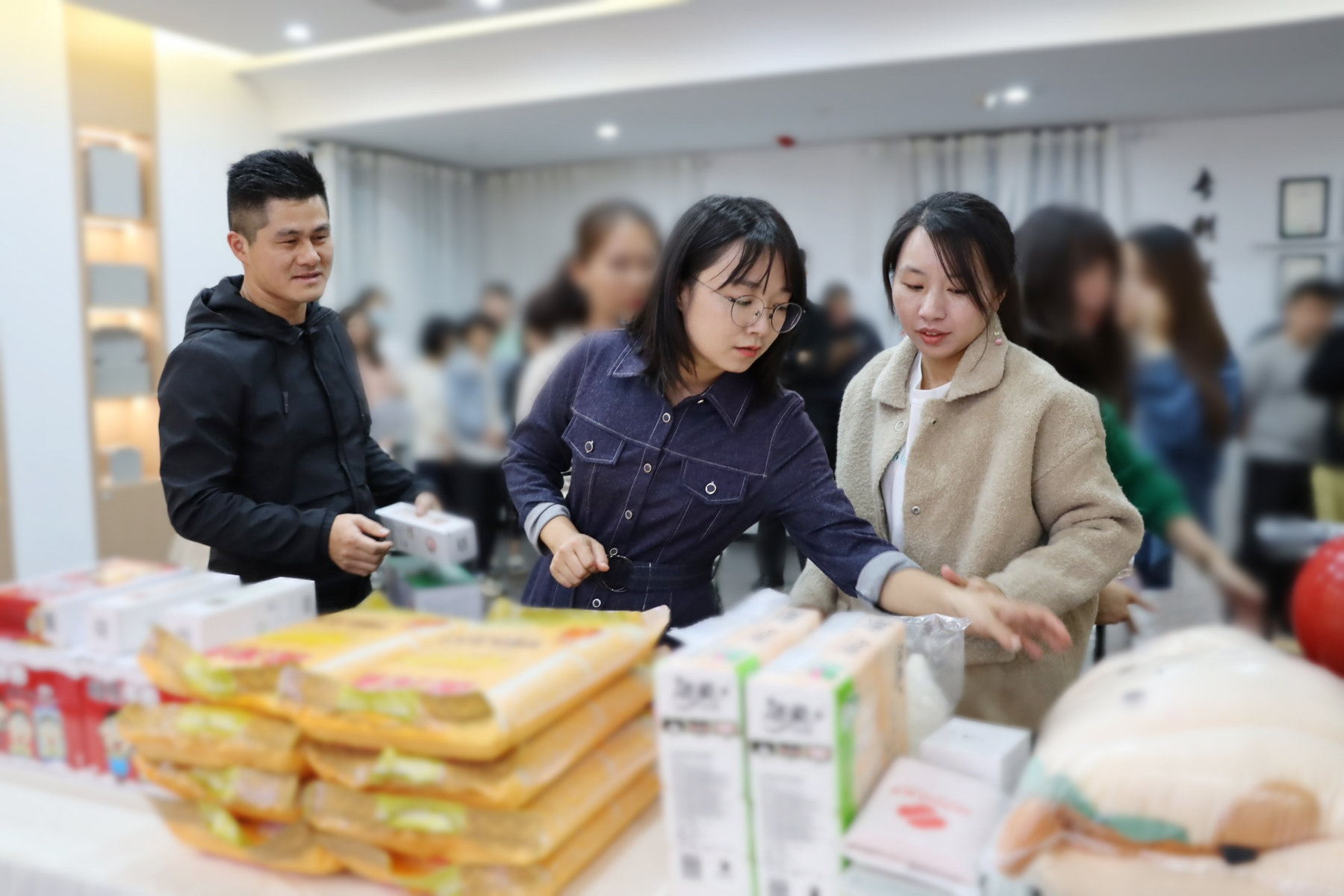 Cash gift
Company president Mrs. Polly spoke: "We should work happily and live attentively. At work, we enjoy the happiness of self-value realization brought by work; In life, we enjoy life and feel the meaning of life with our heart. With the implementation of the company's points management system and the monthly points happy event, we hope that everyone can get more desirable gifts, feel the sense of achievement and enthusiastically realize the meaning of "work happily and live attentively" . And we will continually diversify gifts and activities to enrich the lives of employees."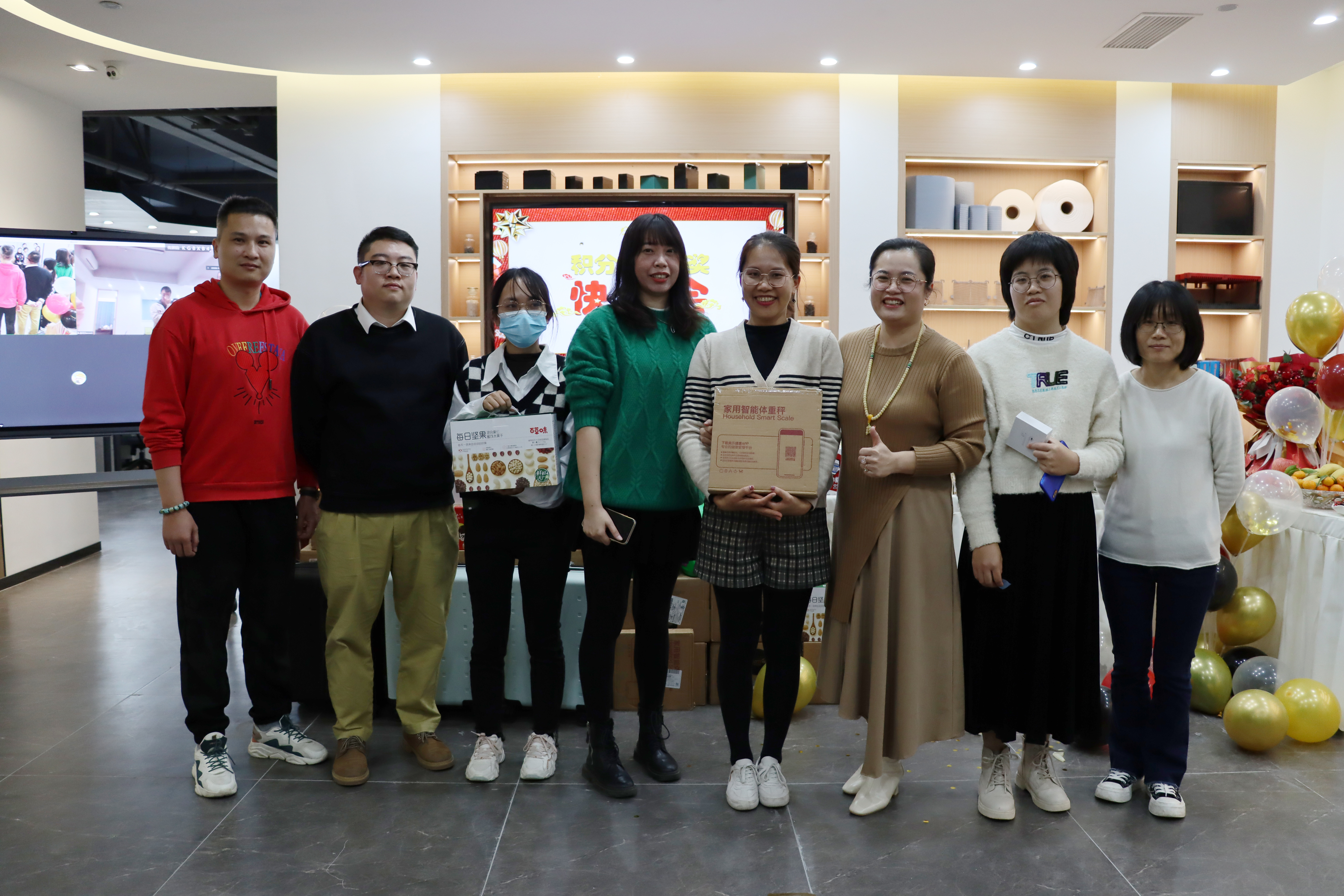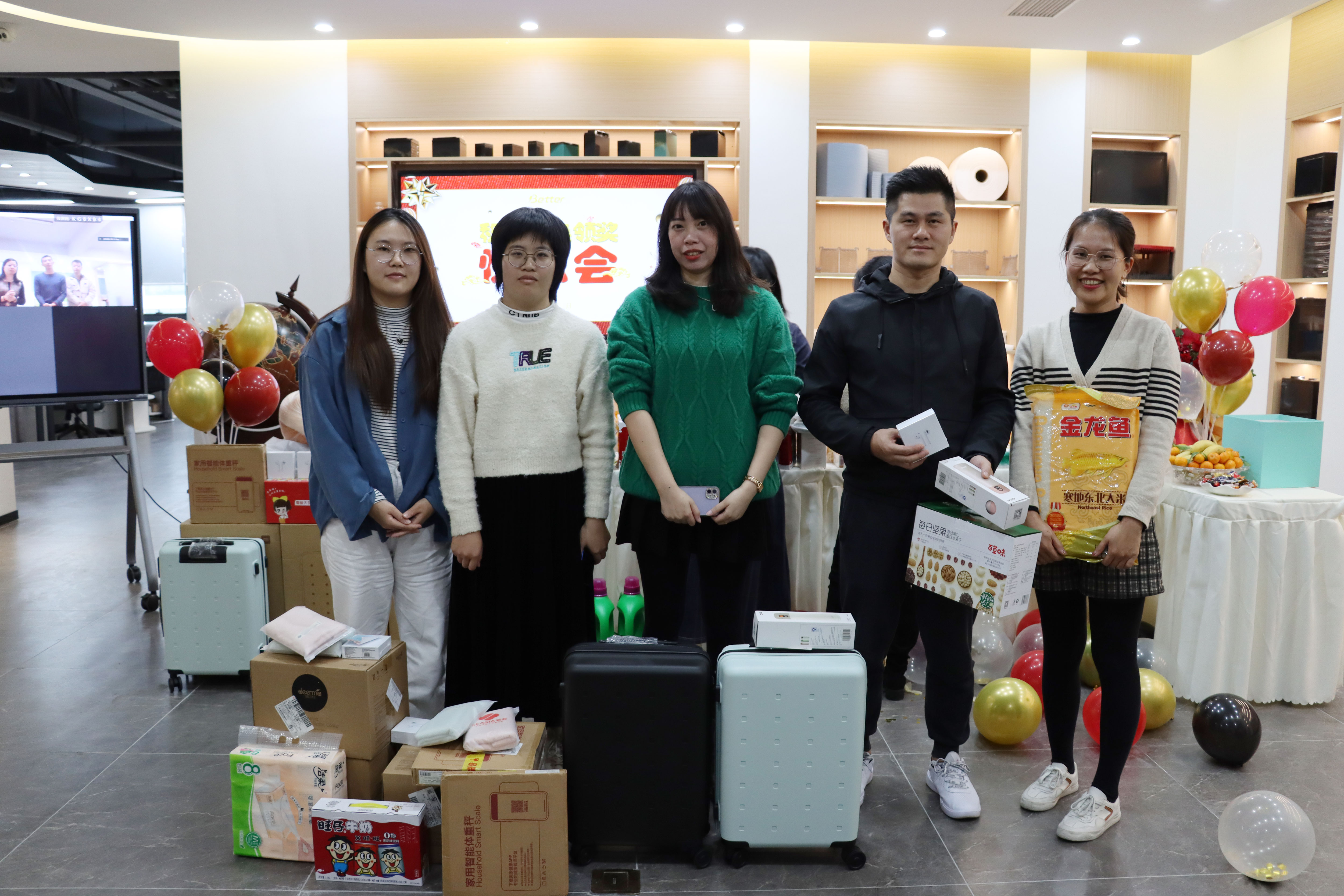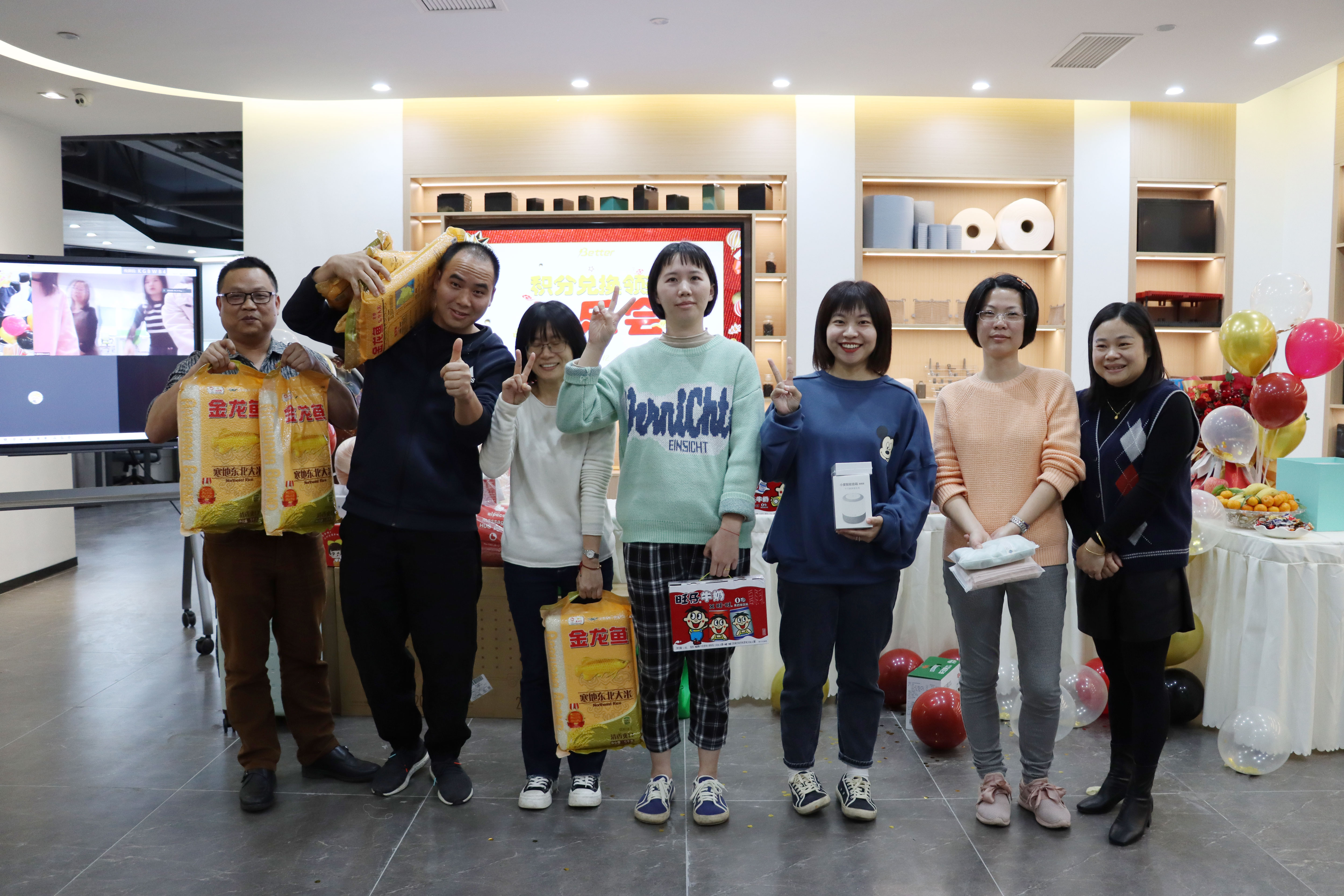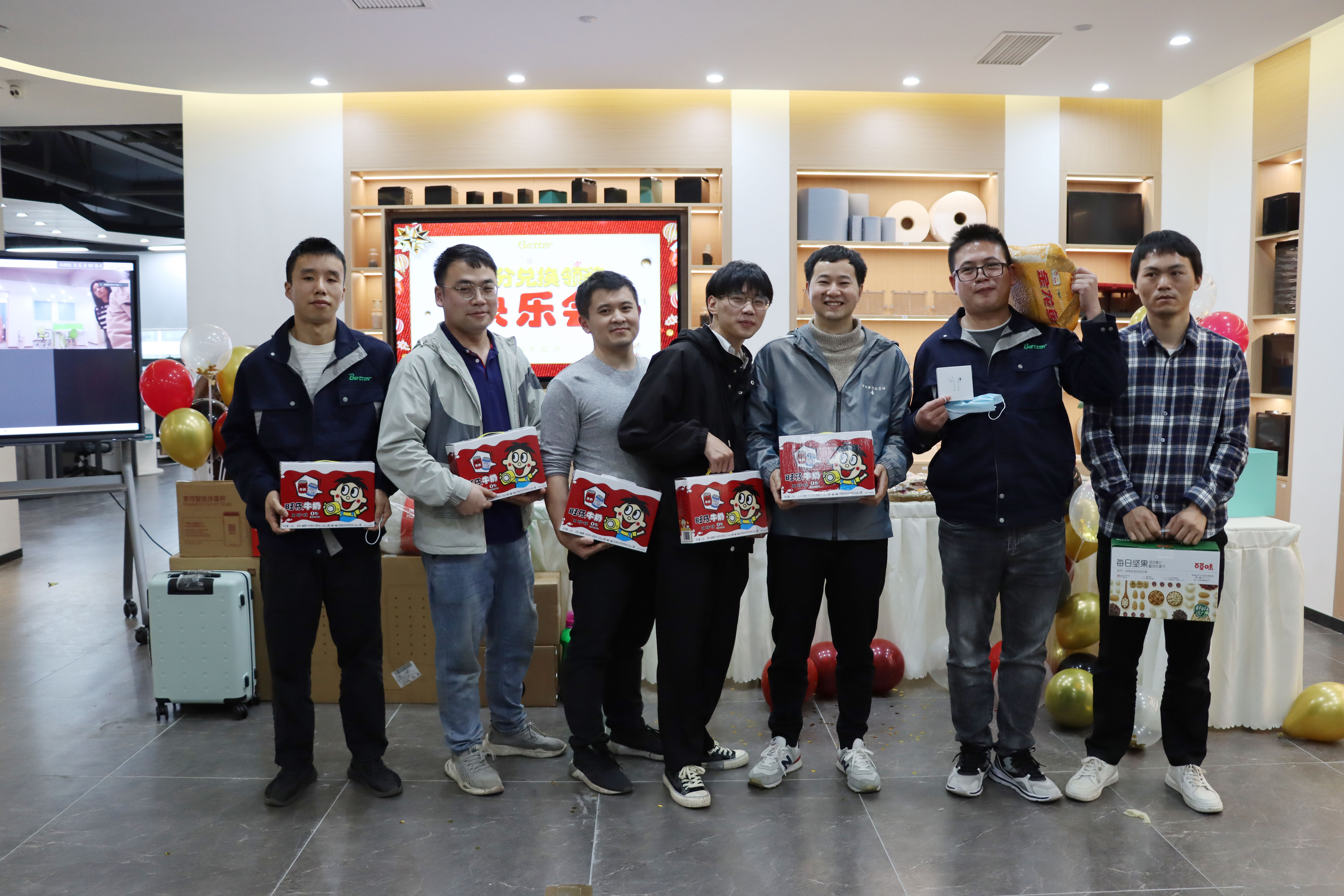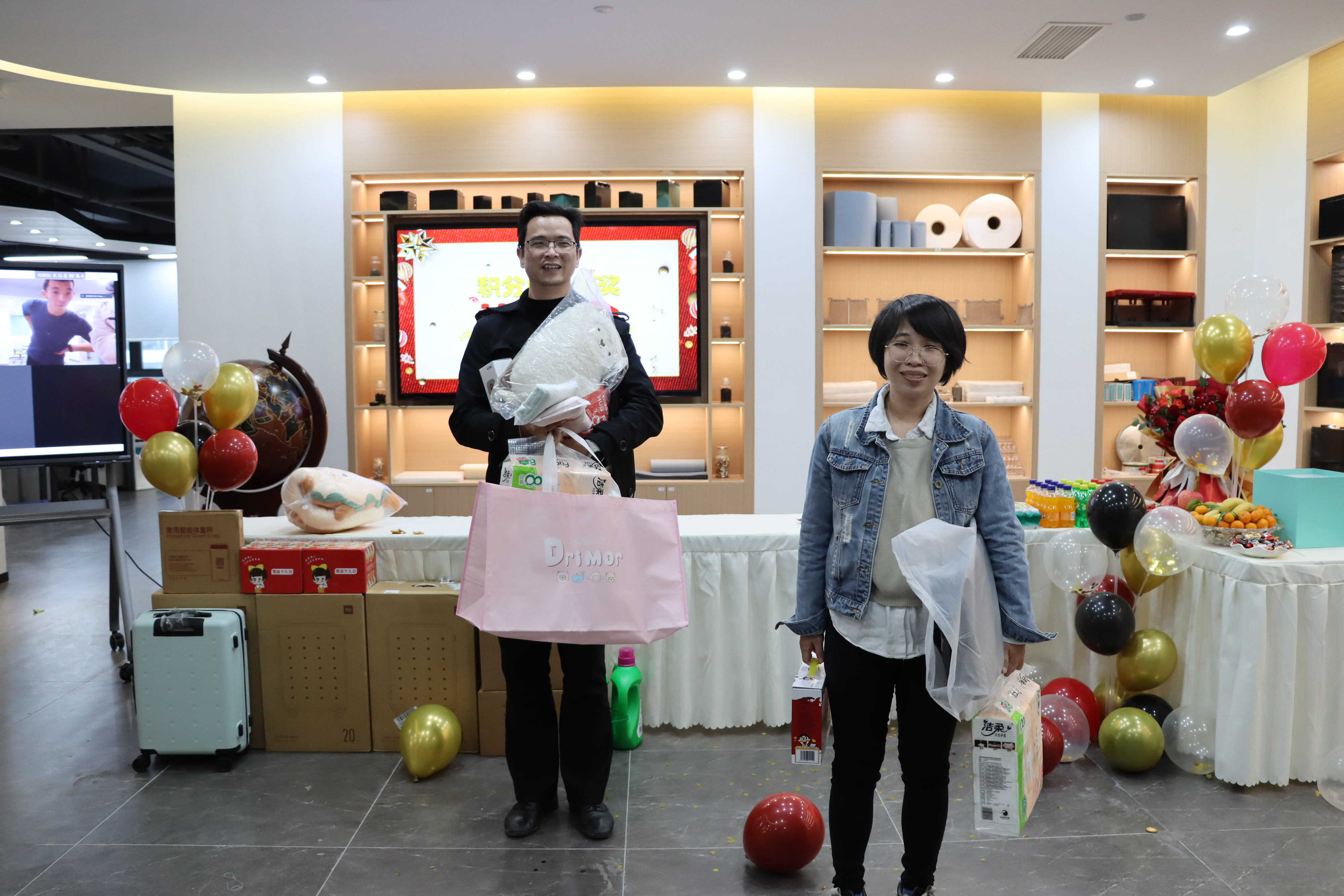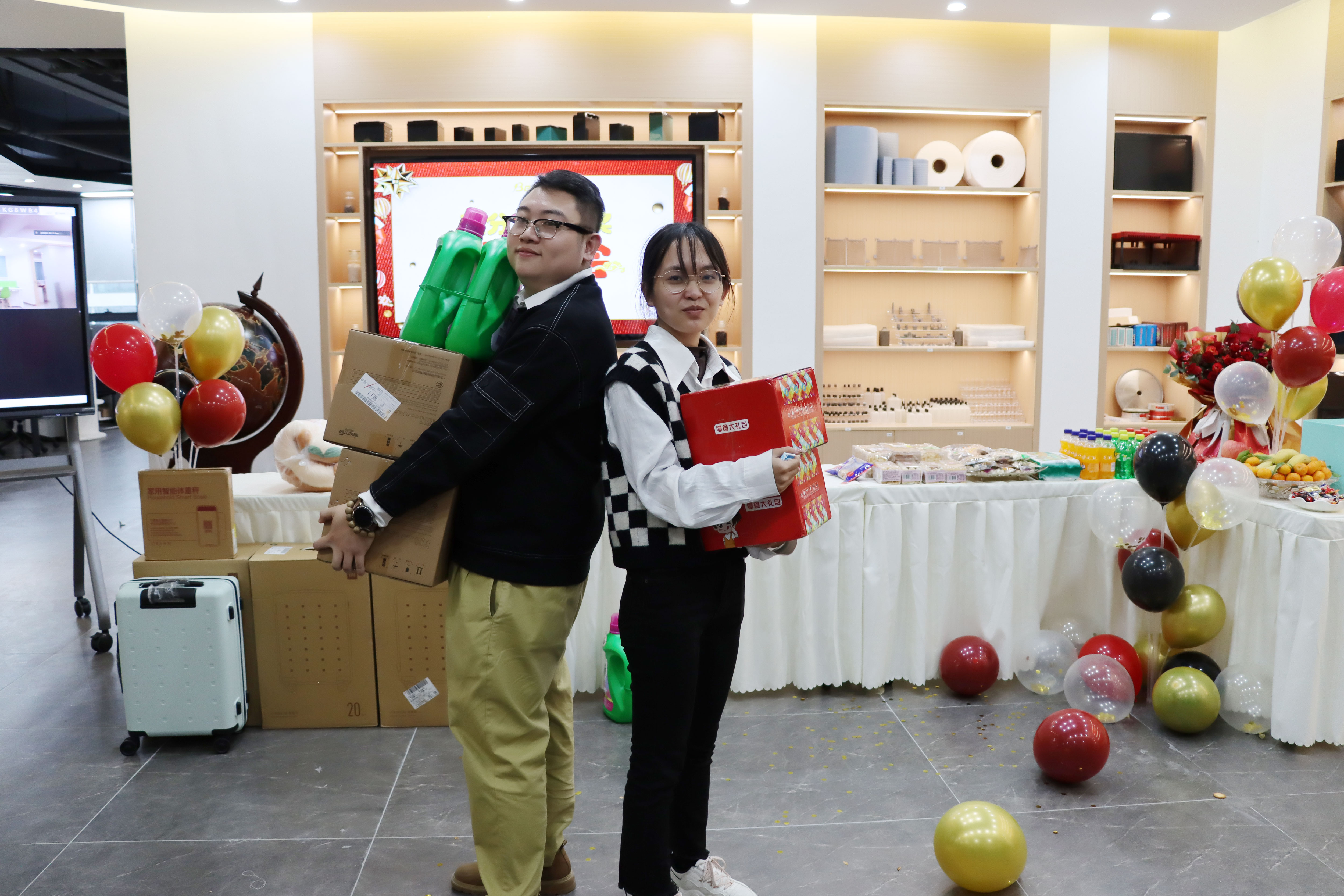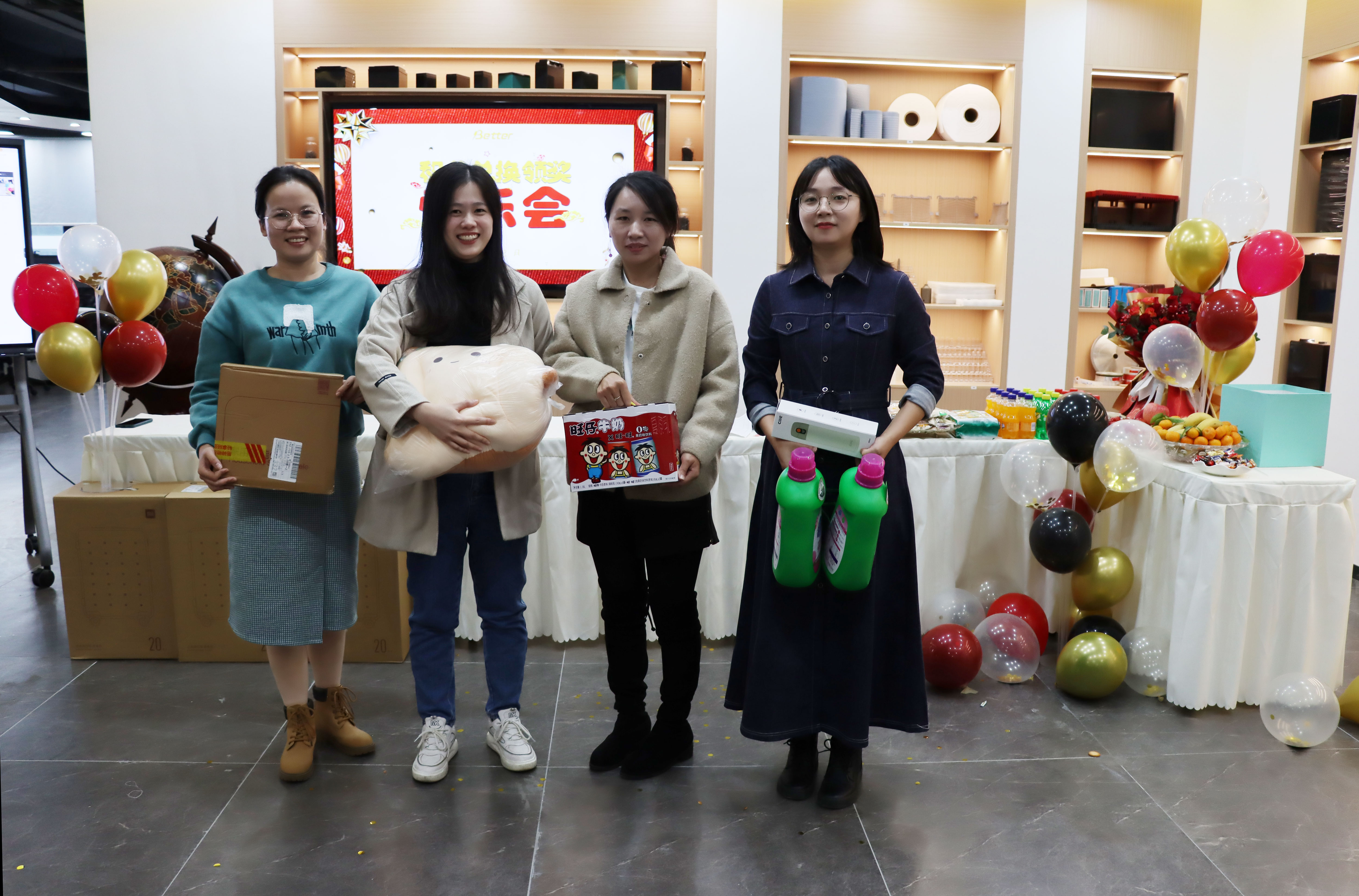 The points exchange happy event was the first happy event since our company implemented the company points management system, which not only confirms the achievements of employees' hard work and dedication, but also creates a more harmonious and happy working atmosphere for employees. By virtue of rewarding, recording, accumulating and exchanging daily points, and timely rewarding employees for their work achievements, the management of the company is becoming much simpler and more standardized.