A delegation from Guangxi Chamber of Commerce in Fujian Province visited Better Technology Group Limited.
30-12-2021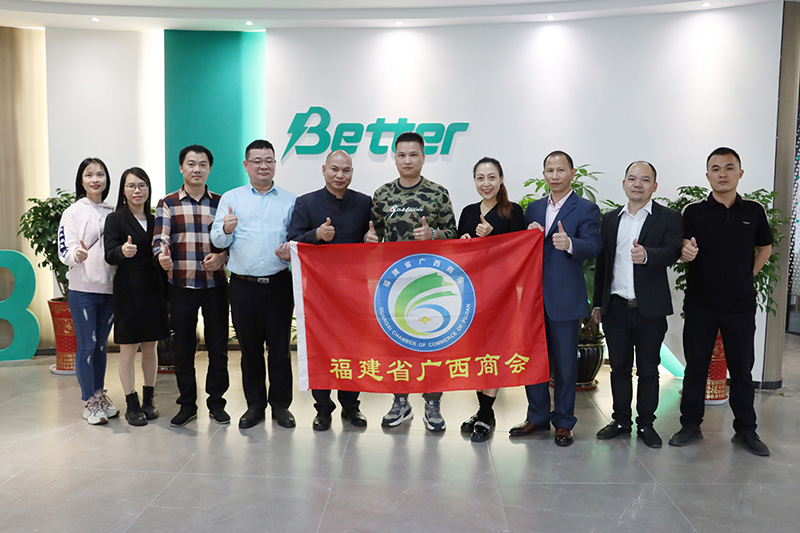 On the afternoon of December 15th, Executive Vice President Li Luotang, Executive Vice President Wu Jiafa, Vice Chief Supervisor Liang Xingjun, Director Feng Tao and members Nong Haihua, Wang Duanlai, Hou Liping from Guangxi Chamber of Commerce in Fujian Province with Able Villager Liu Liangyou came to Better Technology Group Limited for business tour. Mr. Liu Junming, the general manager of our company, provided a warm reception.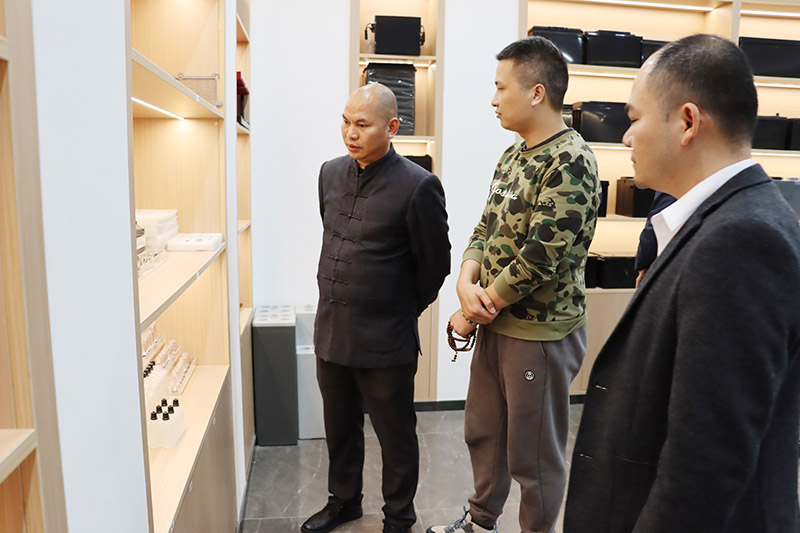 After visiting our company, both parties had discussions and exchanges on themes such as enhancing mutual understanding. At the meeting, Executive Vice President Li Luotang gave a brief introduction on the development status of the Chamber of Commerce. He said that the Chamber of Commerce was built mainly because of nostalgia, and it is a platform for mutual benefit and mutual assistance. Members can share information, exchange what is needed, and seek common development. The purpose of this visit is to strengthen the close contact between chamber of commerce and the member enterprises, and between member enterprises, deepen the understanding of the member enterprises of the chamber of Commerce and the needs of enterprise operation and development, give full play to the role of the chamber of Commerce as a bridge, connect the resources of all parties, and further improve the service level of the Chamber of Commerce.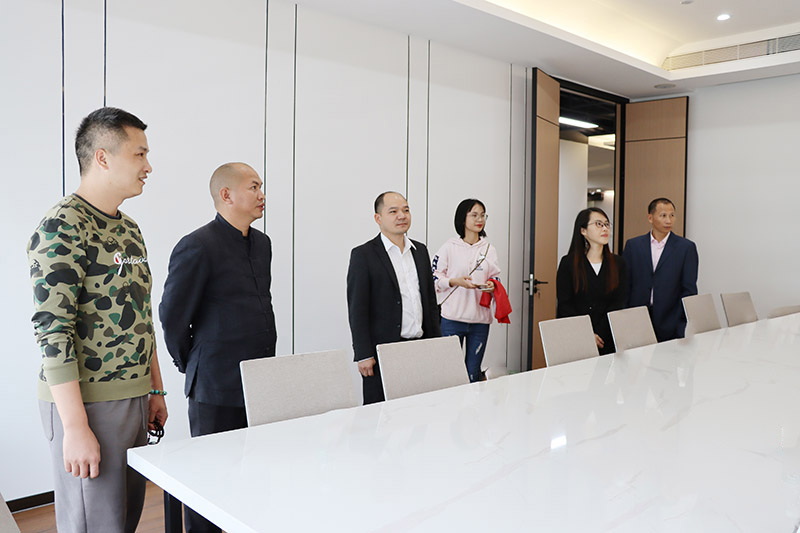 General Manager Liu of our company extended a warm welcome to the Chamber of Commerce and its delegation, and gave a brief introduction of our company's development history and business sections. He stated that Better Technology Group Limited, formerly known as "Better (Xiamen) Power Technology Co.,Ltd..", had completed the company name change procedures on December 3, 2021 due to the company's business development needs. As a professional global battery manufacturing industry solution expert and full-resource operator, Better owns two major brands, BETTER and WELLPACK, which are mainly engaged in lead acid battery and lithium battery respectively and create professional connection between lead acid battery resources and lithium battery. The company not only provides customers with equipment, batteries, raw materials, auxiliary materials, related accessories, battery production technology output and other related businesses, but also focuses on the research, development, production and sales of various high-end lithium ion batteries, as well as the development of diversified customized lithium battery application solutions. The application scope covers consumer electronics, toys, power tools, automobiles, electric vehicles, energy storage systems and other fields. At present, the company's business covers nearly 100 countries. In the future, Better Technology Group Limited will continue to take the mission of "Let Made In China Beautify The World", actively practice the core values of "service, innovation, endeavour and reciprocity", and continuously strive to build a "high-quality overseas operation platform for China's battery industry".
Liu also expressed that he hopes to get to know more fellow villagers through the Chamber of Commerce platform, learn from each other, complement resources, and develop together. At the same time, we will do our best to give full play to our own advantages, actively participate in chamber of commerce activities, and provide more resources for chamber of commerce enterprises.