Better Group Attended the 23rd CIFIT and Jimei District Investment Conference and Presented New Program
13-09-2023
Better Technology Group Limited (hereinafter Better Group) was invited to the 23rd China International Fair for Investment and Trade (CIFIT) and Jimei District Investment Conference on September 8th. Better Group President Wei Yanping and her board of directors were invited to attend the event, and released the company's latest core service—New Energy Zero Carbon Solution at the New Energy Sub-forum, which attracted a lot of attention from industry insiders.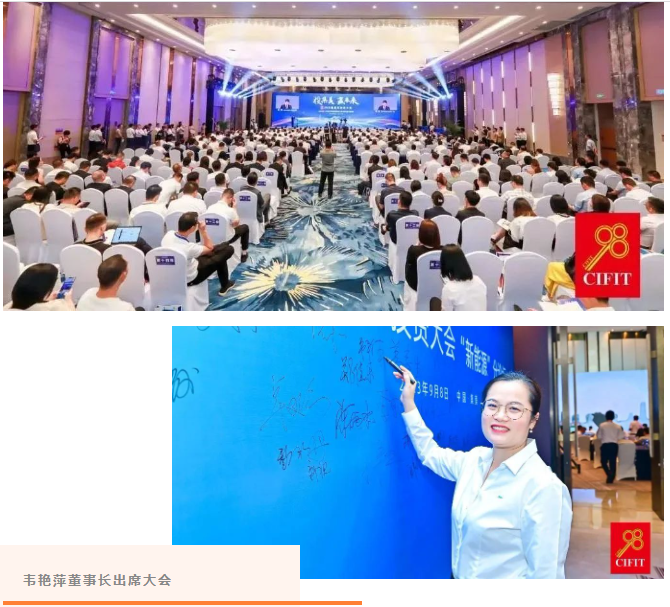 New Energy Sub-forum of the 2023 Jimei Investment Conference kicked off with the theme of "Commitment in Innovation, Perseverance in Entrepreneurship" and provided an important platform for illuminating the trends of new energy sci-tech innovations as well as for promoting further industrial communication and cooperation in the battery manufacturing. Better Group took this conference as an opportunity to release the new energy zero-carbon solutions and share its project experience in terms of project background, technical methods, comprehensive benefits, case demonstration, and so on. Better Group would like to join hands with entrepreneurs and partners from all sides in the aspects of research and development of new energy storage technology and production, together to propel the zero-carbon industry running on the new track, sharing new opportunities for the development of the new energy industry and creating a low-carbon and intelligent world with excellent made-in-China products.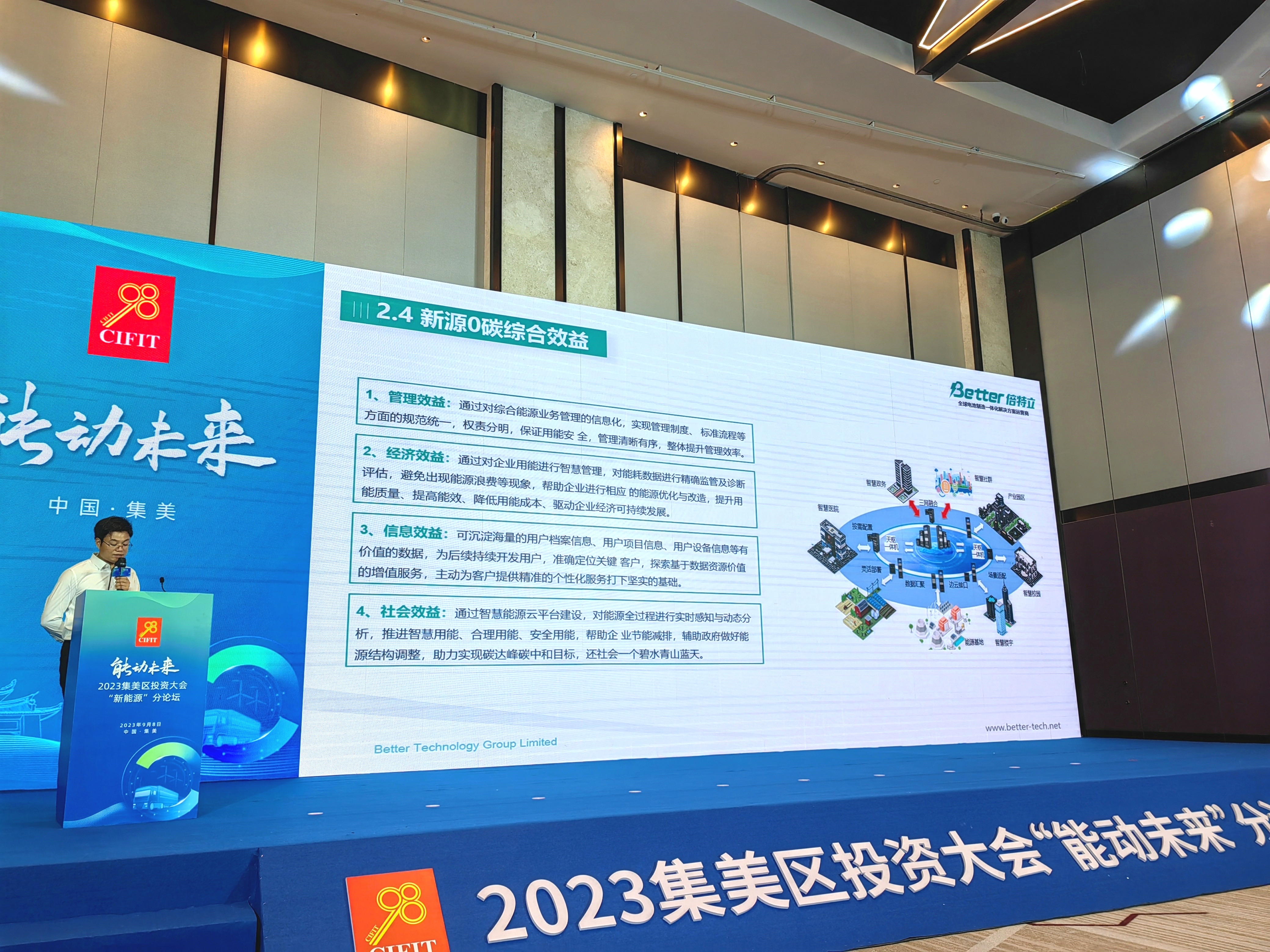 The new energy zero-carbon solutions revolve around the "carbon" industries with the core themes of energy saving and carbon reduction and focus on the major trends of energy storage technology and alternative electricity sources. The new energy zero-carbon solutions serve the synergy between zero-carbon solutions and new energy industries and provide "efficient, intelligent, zero-carbon" energy solutions for various typical application scenarios while driving the synergistic development of emerging industries. The construction of zero-carbon prototype projects and the business models that can be promoted to the public will be the focus of the current development.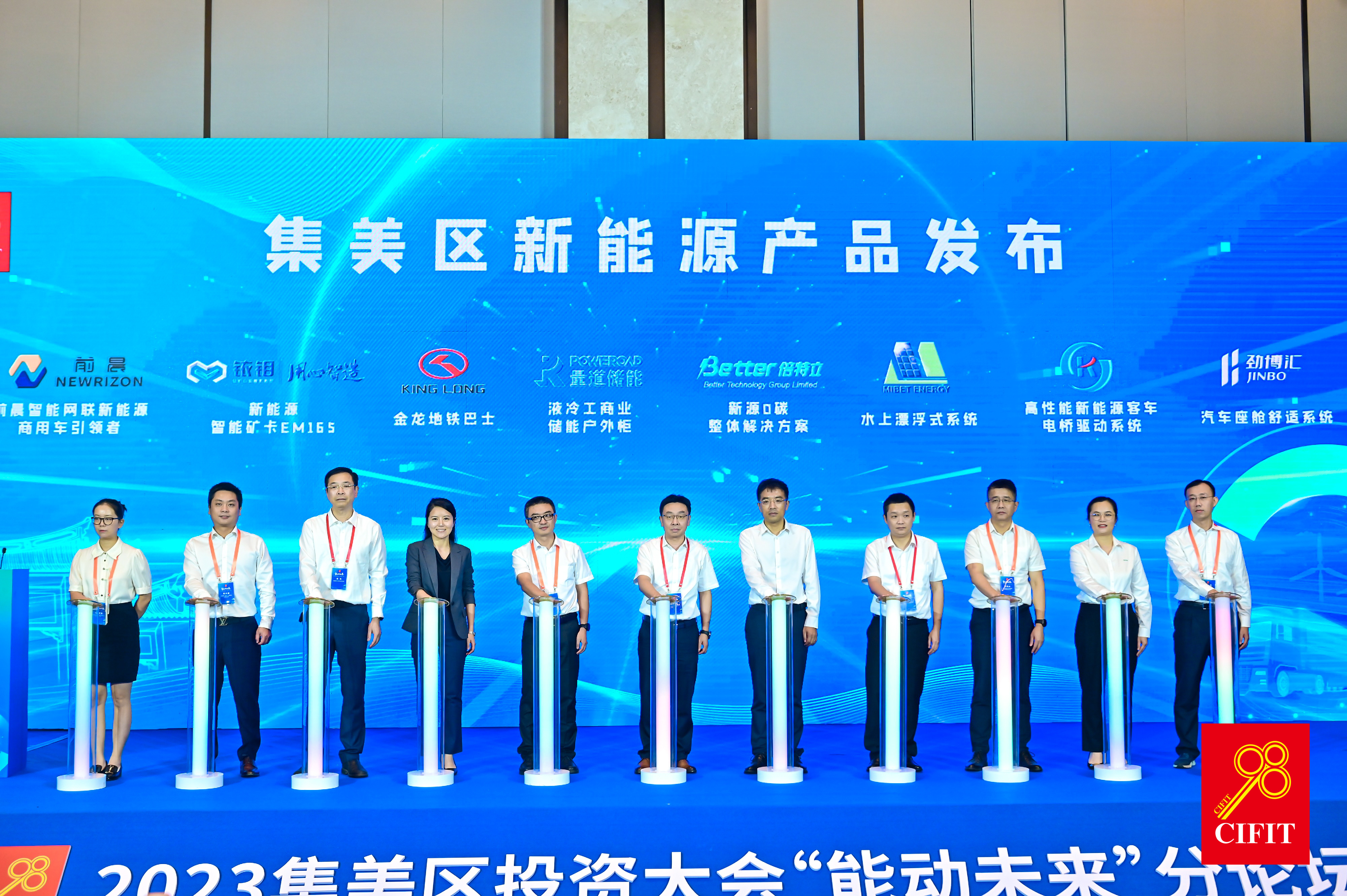 Scientific and technological innovations lead the high-quality development of enterprises. As an integrated solutions operator in global battery manufacturing, Better Group has always been oriented to the needs of customers, continuously pursuing the frontier of energy industry with its current business scope spreading to nearly 120 countries and regions worldwide. In regard to the new energy zero-carbon solutions, Better Group will further integrate the global innovation resources, and continue to make efforts in the commercialization of scientific achievements in order to promote the high-quality development of the enterprise, and contribute its wisdom and strength to the transformation and upgrading of new energy industry clusters in Jimei District and the realization of national "dual-carbon" strategic goal.




-->